Good morning, Pittsburgh. Here's your day in sports for Wednesday, September 10, 2015.
What's on tap for today:
The Pirates (82-55) will try for a series win in Cincinnati tonight. The Bucs are now just 4.5 games back of the Cardinals in the NL Central. The Cardinals play the Cubs this afternoon. ROOT Sports Pittsburgh
Pittsburgh headlines: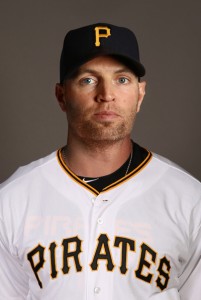 The Bucs beat the Reds 7-3 as starter Francisco Liriano struck out 10 over six innings and went 2-for-3 at the plate with a double.
While the winning season is nice, it doesn't mean what it once did to the Pirates. Now, win 82 is just another step on the path to October.
The Pirates should get used to the Cardinals. After chasing them for the NL Central lead for most of the 2015 season, the Redbirds will feature prominently in the Bucs 2016 schedule, which was released on Tuesday.
The players that general manager Neal Huntington at the trade deadline have performed better than expected (such as J.A. Happ, pictured at right), while the players that the Pirates traded away haven't exactly thrived with their new teams.

Our Andrew Hodgson took a look at practice squad players and what type of impact they can figure to have on the Steelers going forward.
Steelers writer Gar Bercury has three key questions for the Steelers in 2015.
With the team enduring perennial salary cap constraints, drafting well has become a key for the Steelers, but the class of 2015 hasn't gotten off to a great start.

Qadree Ollison is ready for a big role in the Pitt offense, writes our Matt Shetler.
Also, three Panthers players earned ACC weekly awards for their performances in Pitt's Week 1 victory over Youngstown State.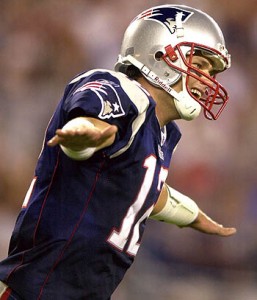 On this date in 2002, the Steelers opened their season with a 30-14 loss to the New England Patriots on Monday Night Football. The Patriots had ended the Steelers season in 2001 with a victory in the AFC Championship Game on their way to the franchise's first Super Bowl win.
They re-asserted their dominance in Week 1 on 2002. Tom Brady (right) completed 29-of-43 passes for 294 yards and three touchdowns. The New England defense intercepted Kordell Stewart three times, and the Steelers would never really challenge for the lead.
He said it: "I don't know how I hit the pitch." — Pirates pitcher Francisco Liriano on hit table-setting double last night, which was hit on a pitch that was definitely ball four, and was so high that it might have been over his head.
Photo credit: Getty Images (main), AP Photo (inset)