Good morning, Pittsburgh. Here's your day in sports for Thursday, September 10, 2015.
What's on tap for today: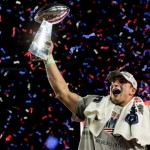 The Pirates (83-55) are back at PNC Park after a 4-5 road trip to Milwaukee, St. Louis and Cincinnati. A.J. Burnett (above) will make his return to the starting rotation after missing six weeks with a forearm injury. The Bucs are hosting the Brewers for four games this weekend. First pitch is at 7:05 p.m. ROOT Sports Pittsburgh
The Steelers will kick off the 2015 National Football League season with a visit to Foxborough, Massachusetts to take on the defending champions, the New England Patriots (tight end Rob Gronkowsi pictured at right). This year's quest for the Lombardi Trophy begins at 8:30 p.m. WPXI-TV, NBC
Reader Poll
The Steelers and Pirates will be playing at the same time tonight, and some older players are expected to make contributions for both squads. We want to know, which veteran will have the bigger impact on his team in 2015; 38-year old Pirates starter Burnett or 37-year old Steelers linebacker James Harrison?
[poll id="149″]
Pittsburgh headlines:

Jung Ho Kang put an emphatic stamp on the Pirates 5-4 victory over the Reds last night, blasting a sixth-inning grand slam, the first of his career, to put the Bucs on top for good. J.A. Happ won his fifth consecutive start and Mark Melancon regained the National League lead with his 44th save.
Our Alexander Chismar thinks that the Pirates can still find a way to catch the Cardinals and win the NL Central.

It's here: the fourth annual (and usually wrong) Pittsburgh Sporting News NFL season predictions. Find out who probably won't win the Super Bowl, each team's record, and more, courtesy of editor Michael Waterloo.
Steelers beat writer Gar Bercury previews the Steelers/Patriots matchups and answers the question, can the Steelers stop "Gronk"?

See where the Pitt Panthers landed in Matt Shetler's Week 2 ACC Power Rankings after their season-opening victory over Youngstown State.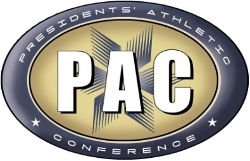 The Presidents' Athletic Conference named Washington & Jefferson's Ryan Torrance defensive player of the week and Daniel Lis special teams player of the week.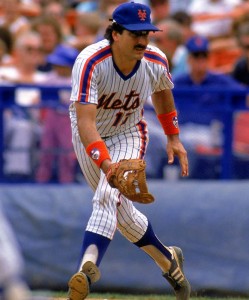 On this date in 1985, New York Mets slugger Keith Hernandez (right) testified in the "Pittsburgh drug trials". Hernandez testified that he'd been using cocaine for years and that 40% of Major League players did, too.
The trials involved testimony from a number of MLB players, including the Pirates' Dave Parker. They resulted in seven convictions for trafficking cocaine.
He said it: "I think if he plays with Sid, he can score 50 goals at least." — Penguins center Evgeni Malkin on new acquisition Phil Kessel's potential for the 2015-16 season.
Photo credit: James Harrison/A.J. Burnett (main), Seattle PI (inset)