Good morning, Pittsburgh. Here's your day in sports for Wednesday, September 2, 2015.
What's on tap for today:
The Wild Things (39-52) continue their final road trip of 2015 with their second game of a three-game set against the Schaumburg Boomers (38-53). First pitch is at 2:00 p.m. 93.5 WJPA-FM
The Pirates (79-51) will try to shake off back-to-back losses, which they've suffered for just second time since August 11th and 12th at Saint Louis. To do so, they'll also have to earn a win in the house of horrors known as Miller Park. The Pirates are just 41-83 in Milwaukee since the stadium opened in 2001.
First pitch from Brewers starter Zach Davies is at 8:10 p.m. Jeff Locke is on the hill for the Bucs. ROOT Sports Pittsburgh
The votes are in!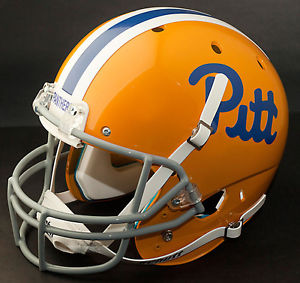 Yesterday's poll asked readers which Pitt helmet and logo they preferred, and the majority (60%) preferred the original mustard and royal blue throwback design (right). 30% preferred the new script design, just over 4% like the all-caps helmet, and four of you really liked the panther logo.
Pittsburgh headlines:

After giving up four runs in the first inning, Gerrit Cole pitched one of his shortest outings ever, going only five innings. The Pirates tried to mount a comeback, but came up short in the top of the ninth and dropped the series opener, 7-4.
The Pirates officially announced a host of roster moves, reinstating reliever Rob Scahill from the disabled list and adding five players from Triple-A Indy, among others.
Our Alexander Chismar took a look at the Pirates success in finding catchers, including the current duo of Francisco Cervelli and Chris Stewart.
Jarrod Prugar made his Pittsburgh Sporting News debut by taking a stroll through Pittsburgh baseball history.

All-Pro Steelers wide receiver Antonio Brown got a raise on Tuesday as the Steelers restructured three contracts to create some salary cap space.

Pitt men's basketball coach Jamie Dixon added junior college transfer Jonathan Milligan to his 2015 recruiting class to help offset the transfer of guard Josh Newkirk to Indiana.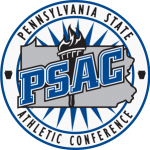 With college football season nearly upon us, it isn't just the student athletes at Pitt, Penn State and West Virginia that are preparing for the season. The Division-II squads in the Pennsylvania State Athletic Conference are getting ready for football, to and our Matt Welch has a PSAC West 2015 preview.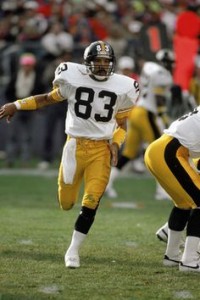 On this date in 1984, Louis Lipps (right) made his NFL debut after the Steelers had selected him in the first round of the 1984 NFL Draft. Lipps turned in a stellar performance against the Kansas City Chiefs, catching six passes for 183 yards and two touchdowns, including an 80-yard strike from quarterback David Woodley in the second quarter that still stands as the team's 20th-longest passing play.
Despite Lipps' heroics, the Steelers would lose to the Chiefs, 37-27. They'd finish the season 9-7 before losing to Miami in the AFC Championship Game.
He said it: "He has issues he is dealing with that are bigger than football." — Steelers head coach Mike Tomlin on the suspension of second-year wide receiver Martavis Bryant.