Good morning, Pittsburgh. Here's your day in sports for Monday, October 12, 2015.
What's on tap for today:
The Penguins (0-2-0) will start their 2015-16 home slate by hosting the undefeated Montreal Canadiens (3-0-0) at Consol Energy Center. Head coach Mike Johnston's team, which has struggled to overcome two hot goaltenders in its opening-week losses, will face another stern test in Habs goalie Carey Price. Faceoff is scheduled for 7:00 p.m. ROOT Sports Pittsburgh
Pittsburgh headlines:

Running back Le'Veon Bell capped the Steelers (3-2) comeback victory with a last-second TD on Monday Night Football.
With the Steelers on the road and needing a victory, it was time for Michael Vick to step up, wrote our Gar Bercury.

Former Pens goaltender Thomas Greiss called the game-day atmosphere at Consol Energy Center "pretty dead." He's right, according to Penguins beat writer Alan Saunders.

For the fifth consecutive week, at least one Pitt player has earned a weekly ACC honor. This week, Matt Galambos and Jordan Whitehead were named linebacker and rookie of the week, respectively.
With the Pitt defense sparking their recent run of success, it seems that they're finally buying in to head coach Pat Narduzzi's philosophy.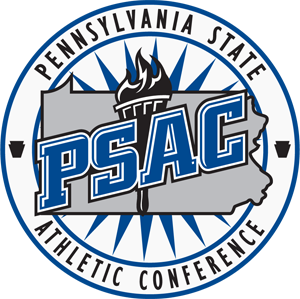 The race for playoff position is heating up in the second half of the PSAC West season, writes our D-II sports writer Matt Welch.
On this date in 1960, at 3:36 p.m, Bill Mazeroski hit the greatest home run in baseball history. Maz's ninth-inning blast gave the Pirates a 10-9 Game 7 win over the New York Yankees in the World Series and remains one of the most dramatic moments in the history of the sport.
[youtube width="560″ height="315″ link="https://youtu.be/FE1nYMg-jU4″]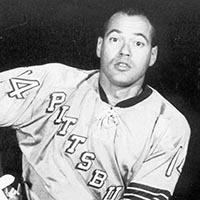 BONUS On this date in 1967, the Penguins earned their first win with a 3-1 victory over the Blues at St. Louis Arena. Art Stratton (left) scored the game-winning goal on the power play at 17:51 of the second period. Ab McDonald and Earl Ingarfield also scored for the Pens. Hank Bassen got the win in goal for the Pens.
The Pens would finish in 5th place in the West Division with a 27-34-13 record.
He said it: "I'm hoping that I have time… But we have to run the ball. We have Le'Veon Bell. We're on the road, we have to play to win." — Steelers head coach Mike Tomlin on his play call with 5 seconds left
Photo credit: AHL Hall of Fame (inset)