Ever since Jerome Bettis's retirement after the 2005-2006 season for the Pittsburgh Steelers, fans have discussed who the best running back in Steelers history is. I don't think there's much of a debate that Bettis and Harris are the two best running backs in franchise history, and I also think they are two of the best running backs in NFL history.
I never had the chance to watch Harris play, but have seen old highlights and he was an all around awesome football player. He finished his career with four Superbowl rings, which is why some people consider him better all time than Bettis. I don't buy into any of that, because his surrounding cast was better. Getting to play with Terry Bradshaw, Lynn Swann, John Stallworth, Rocky Bleier, and one of the best defenses of all time will definitely help a player out. Bettis finished his career with one Superbowl ring, and I'm sure we all remember that one clearly. Either way, Harris was around for a dynasty, and was a huge part in all four of the Superbowl runs by the Steelers that took place in the 1970's.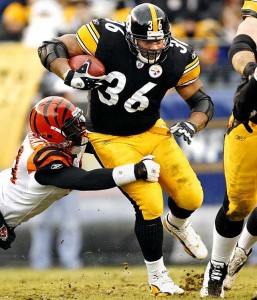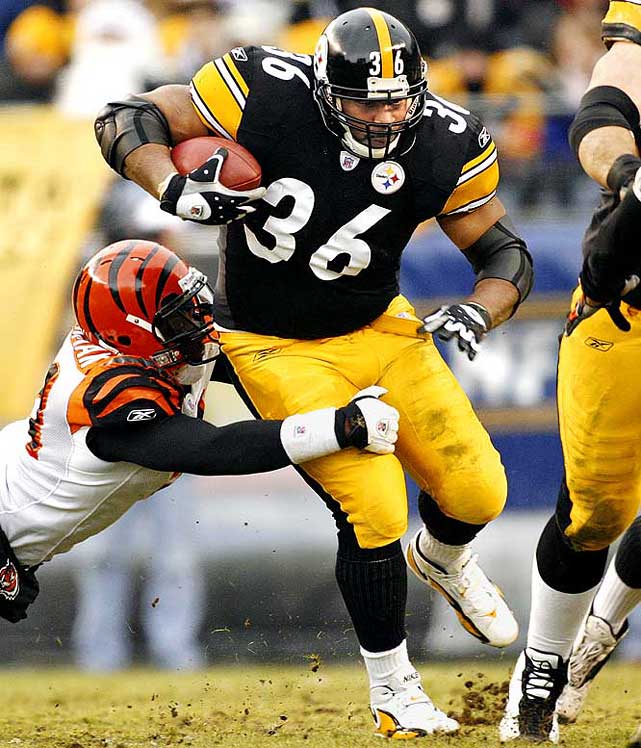 Something that Harris became known for over his years was his consistency of running out of bounds, rather than taking on tacklers. He took a good amount of heat for it, from fans, experts, and other players, but Harris always let them know that the decision played a big role in him being able to play twelve successful seasons in Pittsburgh. Bettis, on the other hand, was the opposite. The Bus never backed down from taking on the defense and would often come out on top, mainly because of his size, which leads me to my next point.
It's hard to compare Harris and Bettis because of the way the two ran the ball. They were both different kind of running backs. Harris was fast and able to move in and out of cuts, while Bettis was a between the guards kind of runner, who a lot of defensive players didn't want to meet in the hole.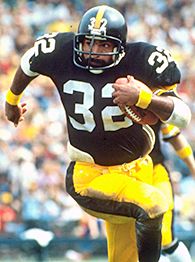 Fumbling a big issue to some running backs, and a lot of young Steeler fans are unaware that Harris had fumbling issues throughout his days in the NFL. His 90 career fumbles are tied for the most in NFL history (Tony Dorsett), and we know Bettis wasn't much a fumbler. We all remember Bettis's fumble in the 2005 AFC Divisional Playoff game against the Colts that, wrongfully, but still, had fans question his ability to hang onto the ball. When it gets down to the point though, Bettis only had 41 career fumbles, which isn't even half of what Harris had.
Harris is the main part of arguably the greatest play in NFL history, "The Immaculate Reception." His catch in the 1972 AFC Divisional Playoff game to beat the Oakland Raiders is still discussed as the best play ever, but one play shouldn't make you decide between two of the best running backs of all time. Bettis had a fair amount of great plays too, but none of them will ever amount to The Immaculate Reception.
This is a tough decision for a lot of Steeler fans. I wasn't around for Harris's days, and only saw the last few years of Bettis's career, so this is a rather tough decision for me to make also. A lot of fans will have trouble picking between the two, but if you're able to decide between one of the two, let us know in the comments.
Photo Credits: Washington Post