Shannon Carroll, editor-in-chief, senior writer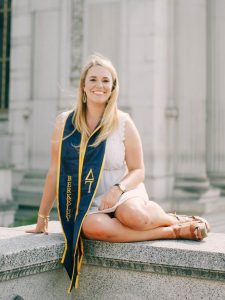 Shannon is a Northern California girl but refuses to ever say something is "hella cool." She just graduated from the University of California, Berkeley (with a degree in Latin American studies — random, she knows), where she served as the school paper's sports editor. Before her senior year, she was an intern at Sports Illustrated.
She has ink running through her veins — her dad, uncle and grandpa spent more than 50 combined years at the Wall Street Journal, not even counting stints at other papers, including the Post-Gazette. Her grandpa even used to tell her she had the perfect byline because both her first and last name are seven letters, but she's since decided that was only because his byline ("Charles Carroll") also had seven of each.
Michael Waterloo, senior editor and writer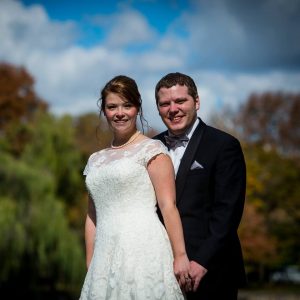 A founding member of the site, Michael is an experienced journalist whose work has appeared, among many other places, on Sports Illustrated's site.
As much as Michael loves sports, they pale next to his devotion to his incredible wife, Blayne (who is also a journalist), and their three dogs, Duke, Dixie and Jill, whom you can follow on Instagram @dukedixieandjill. (Michael also really loves a good beer.)
Gar Bercury, Steelers beat reporter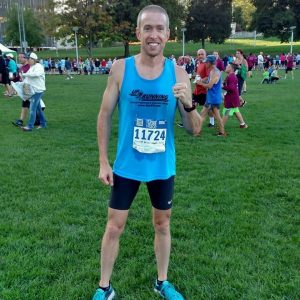 You'd think that being such a dedicated sports-viewer would make Gar the very definition of a couch potato, but this dude also runs marathons and half marathons — and he runs them really fast. Among other things, Gar is a high school cross country coach, so be nice to him, or he'll make you run sprints.
Gar graduated from Slippery Rock University with a degree in history — don't ask him when — and still lives in Slippery Rock today.
Alexander Chismar, lead Penguins beat reporter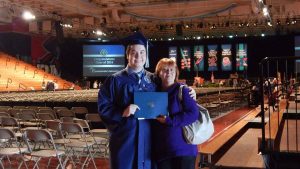 Alex is used to late nights, being on the Penguins beat, but he may have just signed himself up for more sleepless nights with the addition of his new puppy, a German Shepherd named Micah, who might just be his match. (She recently chewed through Alex's Ethernet cable, meaning he had to rewire the whole house.)
Daniel Greenwald, Pitt football beat reporter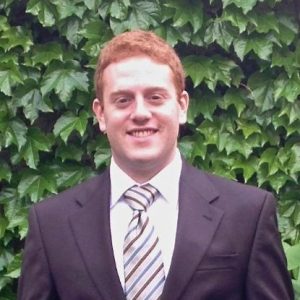 Daniel is a local boy, graduating from the University of Pittsburgh in 2014 and from Mount Lebanon High School in 2010. He says his time in Pittsburgh means he knows all the best bars and hotspots, and he hasn't led us astray yet!
Andrew Hodgson, contributing writer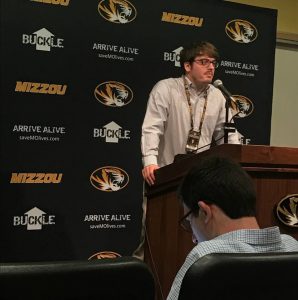 He might live in Missouri now (he graduated with a degree in journalism from the University of Missouri), but Andrew grew up in Cranberry Township, Butler County, and is a dedicated viewer of Pittsburgh sports. He also once cooked for Laila Ali, but that's neither here nor there.
Rachael McKriger, beat reporter: Riverhounds, Steelers, Pitt basketball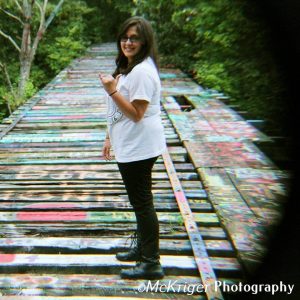 Rachael is a diehard fan of soccer, or "футбол" as it is called in Russia, where she was born. She's always juggling about 10 things (she's the editor-in-chief of her school paper, the Cal Times, runs her own photography business, McKriger Photography, and has about seven other journalism-related jobs), so she likes to relax by watching Netflix. (Who doesn't?)
Jarrod Prugar, Penn State beat reporter, Pirates contributor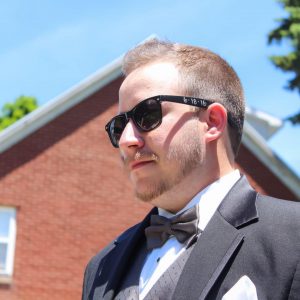 Jarrod is five-and-a-half feet tall, and you can't teach that! He graduated from Robert Morris University with a degree in sports management. At Robert Morris, Jarrod was a team captain for the club baseball team for three years prior to being the team's head coach for the last three seasons.
He currently resides in Altoona.
Megan Tomasic, Penguins contributor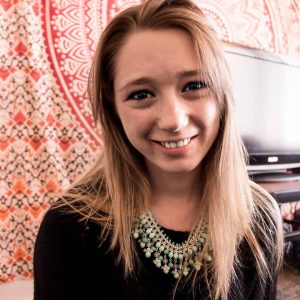 Another Pittsburgher who has left the Steel City for warmer climates (aka South Carolina), Megan recently graduated from Duquesne University, where she studied journalism and English.
She's a big fan of Harry Potter, Doctor Who, Friends, Gilmore Girls — and basically everything on the Food Network.
Zac Weiss, Pirates beat reporter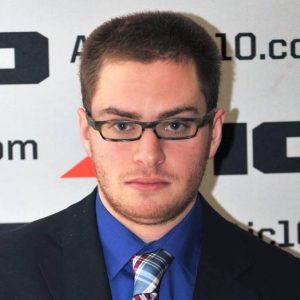 In his dreams, Zac is usually in a WWE ring — or, at least, outside it watching because who really wants all that hurt inflicted on their body? Zac works daily with little kids, so he's good at dealing with temperamental athletes (not that he's ever dealt with any, of course!).