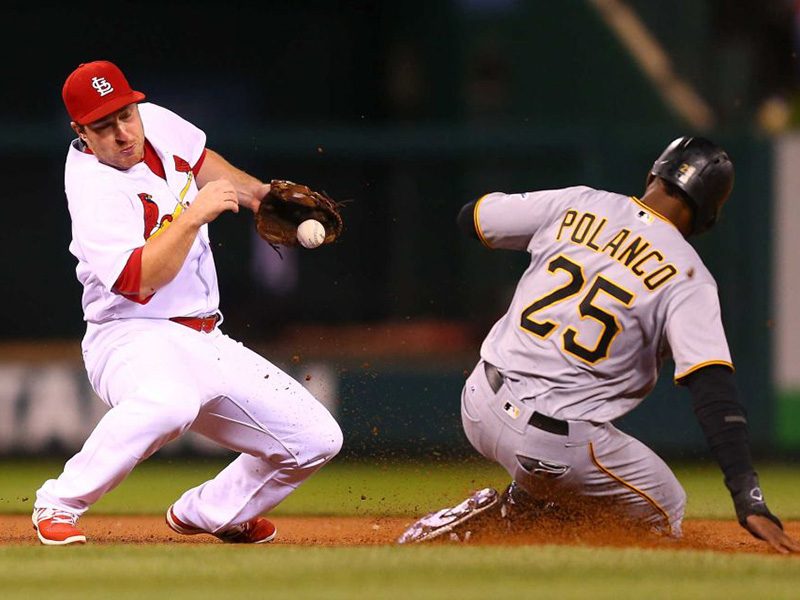 After playing three games at PNC Park, the Pirates and Cardinals will play a fourth game in Williamsport, Penn. (Photo by: Dilip Vishwanat/Getty)
Thursday morning, Major League Baseball and the Major League Baseball Players Association announced plans for the Pittsburgh Pirates and the St. Louis Cardinals to play a special regular season game in conjunction with the 2017 Little League World Series on Sunday, August 20th.
The game, originally slated to be played at PNC Park, will instead be played at BB&T Ballpark at Historic Bowman Field in Williamsport, Penn., just a few miles up the road from where the Little League World Series will be taking place.
The game will serve to celebrate youth baseball at the grassroots level and can be seen on ESPN Sunday Night Baseball as part of its MLB and Little League World Series coverage.
This marks the second year in a row a MLB regular-season game will be played somewhere other than an MLB ballpark; last year, MLB teams played in the Fort Bragg Game, the first regular-season game to be played on an active military base.
In a statement, Pirates manager Clint Hurdle expressed his excitement:
"I think it will be a great opportunity for us to connect to another generation of fans. We're looking forward to playing at the friendly confines of Bowman Field and in the rural, rustic city of Williamsport, PA. Major League Baseball is working hard to add ambiance to the park and to the field to make it a great experience for everyone."
The Pirates and Cardinals will play the first three games of their scheduled four-game series at PNC Park prior to traveling to Williamsport. On the day of the game, players from both teams will spend the morning attending Little League World Series games "as a unified demonstration of their passion and commitment to helping grow the game at the youth level," the MLB said in a statement.
Following their time at the Little League World Series, both teams will make their way to BB&T Stadium to compete in the 2017 MLB Little League Classic. The Pirates and Cardinals will play host to the little leaguers and their parents for the game.
As a result of the Pirates losing a home game, the Pirates have been deemed the "home team" for the 2017 MLB Little League Classic.