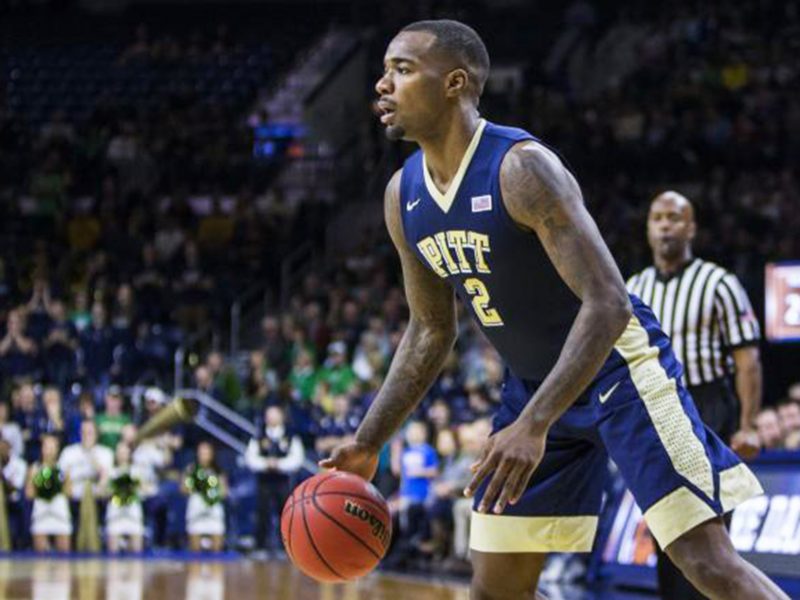 Michael Young led the Panthers in scoring Wednesday against Omaha. (Photo by James Franklin/AP)
The Pitt Panthers men's basketball team has now won four games in a row, with their most recent win coming Wednesday night against the Omaha Mavericks. The Panthers, who recently finished their fall semester with a 3.0 team GPA, defeated Omaha 94-75.
Leading the team in scoring, once again, was senior Michael Young, who totaled 24 points. Right behind him was Jamel Artis with 19 points and Cameron Johnson with 16 points.
Young also led the team with 11 rebounds and six assists. He was perfect on his three free throws and went 3/4 from the three-point line. After the game, Young talked about the importance of playing two strong halves and of winning games.
"We talked about playing better all season," Young said. "This has been a great job by us to put two halves together. We've been working at it, and for this to be the first game to put two really good halves together. We were able to finish the game how we would like to."
Omaha was led in scoring by Tre'Shawn Thurman, who had 18 points. Tra-Deon Hollins put up 17 points, while JT Gibson scored 13, and Marcus Tyus scored 10 points. Just like the Panthers, the Mavericks' leading scorer also had the most rebounds, as Thurman grabbed nine rebounds. Hollins led his team with five assists.
After the game, Omaha head coach Derrin Hansen noted that a reason for the Mavericks' loss was their lack of rebounding. The Panthers out-rebounded the Mavericks 29 to 19.
"Well the rebounding was a key to it, because if we don't rebound it, then they are going to go back up and put it in, and then they can set their press, and then we have to go up against their press, and it's harder on us," Hansen said.
What's Next?
The Panthers will host the Marshall Thundering Herd at the Petersen Events Center on Wednesday, Dec. 28. Tip-off is scheduled for 7 p.m. EST.