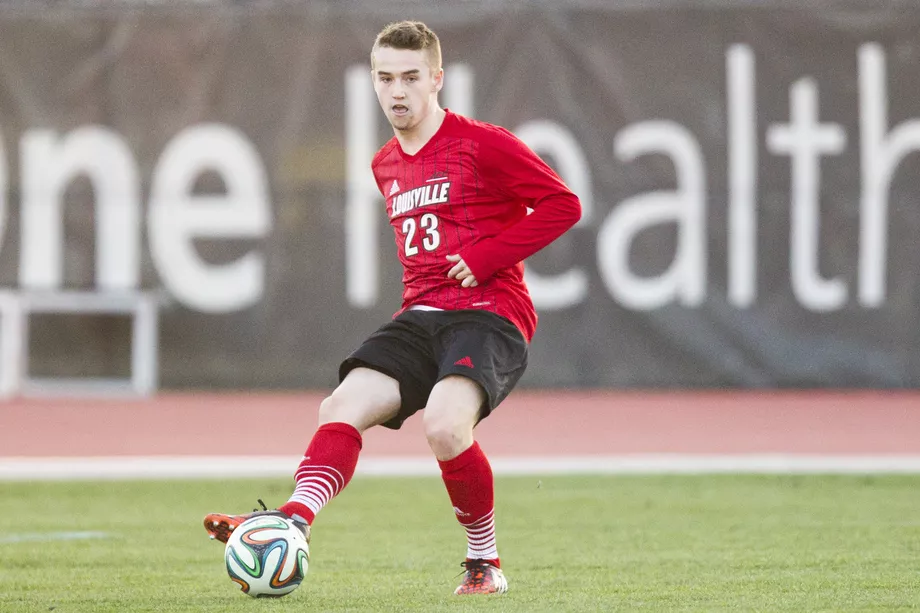 The Pittsburgh Riverhounds continue to expand their roster, announcing Wednesday afternoon that they've signed Kay Banjo and Shane Campbell.
Banjo, who holds dual citizenship with the United States and Nigeria, played collegiate level soccer at the University of Maryland, Baltimore County. Before making his way to UMBC, Banjo played for Towson University. He played all four years for both UMBC and Towson. In the NCAA, he appeared in 65 matches, starting 62 of them. A strikeer, he netted 23 goals and 17 assists.
Banjo was selected in the second round of the 2015 MLS SuperDraft by the Vancouver Whitecaps. However, he didn't make a single appearances on the pitch.
Banjo was offered a contract after going on trial. That same trial also included Ritchie Duffie and John Manga, both of whom were signed by the team earlier this month.
Campbell played his rookie season with the Harrisburg City Islanders. He's now the second Islander to make his way to the Riverhounds, as Keasel Broome was signed by the team this month.
Campbell played collegiate soccer for both Penn State University and the University of Louisville. He spent his freshman and sophomore seasons with with Penn State, appearing in 31 matches. The defender netted two goals in his sophomore season.
His junior year and his senior year were spent in Louisville. He made 27 appearances, again totaling two goals, and recording two assists. From 2013-15, Campbell played with Reading United in the USL's Premier Development League. With Reading United, he made 31 appearances, scoring one goal.
Riverhounds head coach Dave Brandt raved about his new players after their signing.
"Kay is just a really clever, high-level forward," Brandt said. "I think his movement off the ball is fantastic. He reads the game very well. I became familiar with him during his time with UMBC and I think it's a big opportunity for us to add a quality player to our roster."
About Campbell, he added: "And for Shane, he is a technically adept and a dependable wing-back that is also versatile enough to play as a holder at midfield. He is the kind of talented, young player we are looking to invest in and build around."
The two players now join Duffie, Broome, Manga, Chevaughn Walsh and Kevin Kerr as the only players under contract for the coming 2017 season.
Image credit: University of Louisville Sports Information