Ray Shero has a new gig.
After taking a season off, the former Penguins general manager will return to the NHL in the same capacity with the New Jersey Devils.
Shero was announced as the fourth GM in franchise history in a press conference Monday afternoon. The man making the announcement, Lou Lamoriello, will step down as general manager after 28 years in that position with New Jersey.
Lamoriello will remain the team's president and oversee Shero in a supervisory role, but Shero will have final say in hockey operations.
"The opportunity for me to work with a Lou Lamoriello, who is a Hockey Hall of Fame member and one of the most respected GMs in the history of the game, certainly was a great opportunity I was not going to turn down and I'm looking forward to working with the team," Shero said. "It's a great opportunity for me and my family."
Shero was relived of his duties as Penguins general manager just on May 16, 2014 after the team suffered a its fifth straight playoff loss to a lower-seeded team.
Lamoriello believes that Shero is the man to lead the Devils forward after a disastrous season in which they finished next to last in the Metropolitan Division with a 32-36-14 record.
"Ray is well respected throughout the hockey industry and knows what it takes to win," Lamoriello said. "His 22 seasons of NHL front-office experience will be beneficial to the New Jersey Devils organization. I look forward to working alongside Ray."
Shero's first task will be to find a new head coach. Lamoriello fired former head coach Peter DeBoer in December of 2014 and chose not to replace him. The Devils instead had a coaching committee of Lamoriello, Scott Stevens and Adam Oates.
Under a new NHL rule put in place this season, the Penguins have a right to request a draft pick as compensation from the Devils, but have decided not to do so. Lamoriello specifically thanked the Penguins organization on helping to facilitate the deal. The Penguins have not commented on the situation.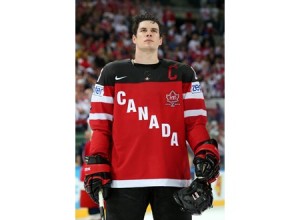 WORLD CHAMPS: One of the men that Shero may consider as the Devils next head coach is Dan Bylsma. The two teamed up in Pittsburgh for six seasons, and it has been rumored that Shero lost his job as a result of his dedication to his coach.
Bylsma is currently an assistant coach for Team USA at the 2015 IIHF World Championships, which are being held in the Czech Republic. Team USA defeated Russia 4-2 on Monday. Former Penguins center Mark Arcobello scored the game-winning goal for the Americans. Penguins star Evgeni Malkin was held to just one shot and was a minus-1.
Pens captain Sidney Crosby scored a power-play goal as Canada defeated the host Czech Republic squad 6-3.
MINOR MATTERS: The Penguins top farm club, the Wilkes-Barre/Scranton Penguins of the American Hockey League, are the only team in the organization still playing in the postseason.
The AHL Penguins will begin their best-of-seven second-round series with the Manchester Monarchs, who are the top affiliate of the Los Angeles Kings, on Wednesday. The full series schedule follows.
Game 1: Wednesday, May 6, Manchester, NH, 7:00
Game 2: Thursday, May 7, Manchester, NH, 7:00
Game 3: Saturday, May 9, Wilkes-Barre, PA, 7:05
Game 4: Monday, May 11, Wilkes-Barre, PA, 7:05
Game 5: Tuesday, May 12, Wilkes-Barre, PA, 7:05
Game 6: Friday, May 15, Manchester, NH, 7:00
Game 7: Saturday, May 16, Manchester, NH, 7:00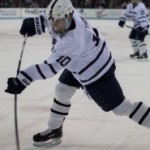 CAWLIDGEHAWKEY: Penn State men's hockey coach Guy Gadowsky announced that freshman forward Scott Conway was dismissed from the team on Monday afternoon.
Conway was dismissed for a violation of team rules and the team "considers this matter concluded and will have no further comment," as released in a statement.
Conway, a native of Basingstoke, England, was the Nittany Lions' fifth-leading scorer in 2014-15 with ten goals and 16 assists in 34 games. He was named to the postseason all-Big Ten freshman team.
Photo credit: New Jersey Devils (main), Andre Ringuette/HHOF-IIHF Images (inset #1), Onward State (inset #2)