Mya Morgan tied for 38th place in her division at a recent golf world championship in Pinehurst, NC. She is ranked 38th in the world for her age and is a three-time Player of the Year.
Mya is seven years old.
The Pittsburgh native competed in the U.S. Kids Golf World Championship at Midland Country Club from July 30 through August 1, finishing the tournament with a final score of 26 over par. In the three-round, 9-hole course, Mya earned a 46, 42 and 46, respectively.
"It was the biggest and most challenging tournament of my life," Mya said. "This tournament was 1,600 yards—the longest I've ever played—and my competition was really good."
Mya competed with fellow girls ages 7 and under from Mexico, China, Columbia, Japan and Australia, among other U.S. and global competitors.
"The funniest thing about that was that they had language barriers," Nicole Morgan, Mya's mother, said. "Most of the girls are used to playing and talking and chatting, but the language barrier was tough. They would give each other tee gifts and they would just smile at each other since they couldn't understand each other."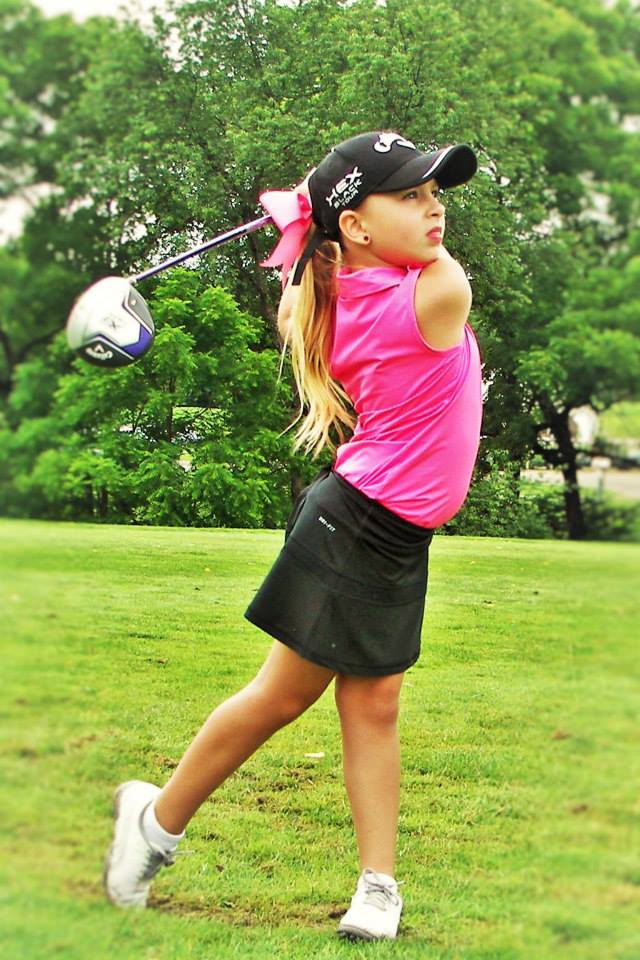 Mya recalled playing the first tee on the first day of the tournament.
"It was awesome," Mya said. "I could hear my name called first on the tee. On the first hole on the first day, I had a bad tee shot. On my second shot, I used a nine iron to get to the green 20 feet away from the hole, then I had a first putt."
Mya is coached by PGA professional Stephen Flash and has played competitive golf for one year. She first had a golf club placed in her hand when she was 18 months old and she received her first metal golf clubs at age three. Her daily routine consists of approximately two and a half hours of practice at Butler's Golf Course in Elizabeth, Pa., preceded by homework, and school the next day.
Prior to the world championship, Mya suffered a clavicle injury that restricted her from practicing for five weeks.
"From the end of May until the beginning of July she couldn't touch a club," Nicole Morgan said. "We were really gearing up for the world championship and she had to take a huge backseat."
Mya was able to resume practicing two weeks before the world championship and was cleared Wednesday. To celebrate, the seven-year-old golfer went to Kennywood to ride several rollercoasters.
Though she excels on the course, Mya is a second grader who enjoys other hobbies and interests. Her favorite subjects are math and science, and she hopes to become a veterinarian in the future.
"I really can't remember not playing golf," Mya said. "I've always loved playing my driver because the ball goes far, even when I was very little."
Photo credits: Facebook.com/myamorgangolf