Good morning, Pittsburgh. Here's your day in sports for Friday, September 4, 2015.
What's on tap for today:
It's Fireworks Friday in Washington, Pa. as the Wild Things (40-53) are back at home following a 4-0, 11-inning win last night. First pitch against the Windy City Thunderbolts is at 7:05 p.m. 95.3 WJPA-FM
The Pirates (79-53) will need to turn things around quickly if they want to catch the St. Louis Cardinals (86-47) in the National League Central. The Bucs have an opportunity this week, as they play three important games at Busch Stadium. First pitch tonight is at 8:15. J.A. Happ and Carlos Martinez will toe the rubber in game one. ROOT Sports Pittsburgh
High school sports return the Pittsburgh region, as tonight is Week 1 of the WPIAL football season.
Pittsburgh headlines:

The Steelers have a new opponent for Week 1, as Tom Brady had his four-game suspension overturned and he will suit up for the Patriot against the Steelers next Thursday.
In their final preseason tune up, the Steelers — minus most of their starters — lost yet again, this time by a 23-6 margin to the Carolina Panthers. The Steelers finished the preseason with a 1-4 record.

The Pirates division title hopes are waning after being swept by the Milwaukee Brewers at Miller Park this week.
Not all the Bucs are slumping, though. Centerfielder Andrew McCutchen was named the National League's player of the month for August.

Robert Morris is looking to improve under second-year head coach John Banaszak and shake things up in the NEC, writes our Alexander Chismar.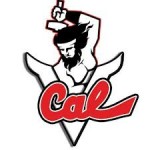 For a Division-II school, the Cal U Vulcans have sent a ton of players to the NFL. Our Matt Welch talked to head coach Mike Keller to find out why.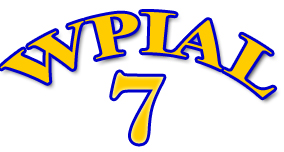 The opening week of the WPIAL high school football season is here, and our Jarrod Prugar has a season preview along with his pick for the game of the week.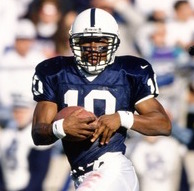 On this date in 1993, Penn State football ended 106 years of independence by making their Big Ten Conference debut with a 38-20 win over Minnesota. Wide receiver Bobby Engram (right) caught four touchdown passes from quarterback John Sacca to set an all-time touchdown receiving record.
He said it: "That's why he's a lineman and why we're coaches" — Pitt head coach Pat Narduzzi, disagreeing with tackle Alex Bookser on who will play on the offensive line this Saturday against Youngstown State.
Photo credit: Preps Blogs