Good morning, Pittsburgh. Here's your day in sports for Wednesday, September 22, 2015.
What's on tap for today:
Pirates (91-60) couldn't get the help they needed to clinch a playoff spot last night, but they can do it on their own accord tonight. The Colorado Rockies (63-88) again stand in the way. Charlie Morton will face Christian Bergman at 8:40 p.m. ROOT Sports Pittsburgh.
Pittsburgh headlines:

The Pirates staked J.A. Happ to an early lead, and he and the bullpen cruised to a 6-3 win over the Rockies. The Pirates have now won two straight games and four out of their last five.
Our Andrew Hodgson talked about the speed of recent call up Keon Broxton and what he can bring to the Pirates down the stretch.

The Penguins (2-0-0) blitzed the Carolina Hurricanes for seven goals over the first two periods last night at Consol Energy Center en route to a 7-3 victory. Phil Kessel scored a pair of goals in his Penguins debut. Kris Letang led the team with four points.
Penguins winger Beau Bennett is off to a strong start in a crucial season for him, writers our Penguins analyst Jacob Betzner.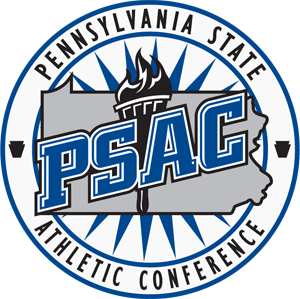 Week 3 of the PSAC season was a big one, as six PSAC West teams earned victories. Clairon, Gannon, Mercyhurst and Slippery Rock all remain unbeaten at 3-0.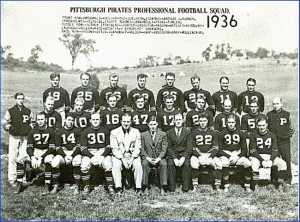 On this date in 1936, the Pittsburgh football club, then known as the Pirates (right), but now called the Steelers, beat the Brooklyn Dodgers 10-6 in front of 10,000 fans at Ebbets Field. It was the second victory in as many games for the team, which won back-to-back games for the first time in its history.
Halfback Art Strutt, from Mingo Junction, Ohio and a Duquesne alum, scored the only touchdown for the Pirates against the Dodgers.
He said it: "That was a good first night." — Penguins RW Phil Kessel after the Penguins put up seven goals against the Hurricanes.
Photo credit: Charles LeClaire/USA Today