Twice in recent history, the Pittsburgh Penguins have signed a player that had been bought out by their former club that offseason. Both times, the Penguins signed those players to cap-friendly one-year contracts to serve as a stopgap until younger players could step into their role.
In 2009, the Penguins signed defenseman Jay McKee after he had been bought out by the Buffalo Sabres. McKee, then 32, played 62 games for the Penguins in what would be his final season in the league, holding the door open for Alex Goligoski (25), Ben Lovejoy (26) and Deryk Engelland (27), who would go on to have larger roles with the team the following year.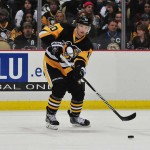 Just last season, the Penguins were able to grab defenseman Christian Ehrhoff in free agency. Coincidentally, Ehrhoff had also just been bought out by the Sabres. While Ehrhoff's 2014-15 season was cut short due to a string of concussions, the role he served on the team was the same as McKee's had been five years previously.
Ehrhoff's minutes allowed the Penguins to bring their trio of young defensemen (Derrick Pouliot, Brian Dumoulin and Scott Harrington) along slowly, without exposing them to more situations than they could handle.
This offseason, the Penguins need to find a top-six winger, but with Patric Hornqvist signed until 2018 and youngsters Beau Bennett, Kasperi Kapanen and 2015 second-round pick Daniel Sprong waiting in the wings, the player the Penguins add does not need to be signed to a long-term deal.
Frequently-mentioned trade candidate Phil Kessel has seven years remaining on his contract that pays him an average of $8 million annually. The Penguins may be better off pursuing a player that was recently bought out on a short-term deal. With the deadline for players to be bought out passing on Tuesday afternoon, here are a two candidates that the Penguins could look to bolster their play on the wings.
Carolina Hurricanes left-winger Alexander Semin was placed on unconditional waivers for the purpose of being bought out in advance of Tuesday's deadline.
Semin, 31, scored only six goals with Carolina in 57 games in 2014-15, but the Russian winger scored over 20 goals in each of his previous seven full NHL seasons. The Hurricanes will still be on the hook for $2.333 million of Semin's salary over the next six years, so he may be had for far less than the $7 million per year contract that he had been playing under.
In addition to Semin's fit on the ice, he's obviously comfortable with Penguins leadership and vice-versa. Penguins general manager Jim Rutherford was in charge in Carolina when Semin was signed there three years ago.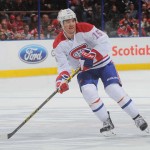 Montreal Canadiens right-winger P-A Parenteau was also bought out this week. The 32-year old journeyman doesn't have the same pedigree as Semin, but he has been a consistent producer. Over the last five seasons with Montreal, the Colorado Avalanche and the New York Islanders, Parenteau has been consistently on a 20-goal per season pace.
In Montreal, he was hampered by the lack of a playmaking center in the vein of John Tavares and Ryan O'Reilly, and he scored just eight goals in 56 games in 2014-15. That prompted Canadiens general manager Marc Bergevin to buy out the final year — worth $4 million — of Parenteau's contract. The Habs will now pay him $1.33 million in each of the next two seasons.
Free agency begins Wednesday July 1 at noon.
Photo credit: NHLI/Getty Images
Buyout info courtesy War on Ice