After spending her life serving athletes at all stages of the game, Dr. Tanya J. Hagen deserves the title of pioneer.
Dedicated in her professional endeavors and inspiring in her personal life, Dr. Hagen, a native of San Diego, California, became a pillar in the Pittsburgh medical community.
Hagan passed away on Thursday at the age of 45.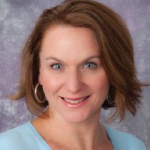 A traumatic car accident in her high school years left friends and family questioning whether or not the talented, driven young woman would ever fulfill her dream of being a doctor. As she would prove again and again through her celebrated career, Dr. Hagen was a force to be reckoned with.
While completing her undergraduate degree in biology from University of California at Berkeley, Dr. Hagen developed an interest in sports medicine during a stint as a student athletic trainer. From there, she obtained a Master's degree in physiology from Georgetown University where she graduated first in her class.
Upon her graduation from Georgetown's School of Medicine in 1998, Dr. Hagen became the first female to be hired as a primary care physician at UPMC's world-renowned sports medicine complex.
Already a well-respected medical figure, Dr. Hagen's career would continue to soar. After completing postdoctoral research in female athletic injuries, the prevention and cure of musculoskeletal injuries, concussion prevention, and gender-based concussion studies, her finely-honed skills and extensive knowledge base became invaluable to local sports teams.
She would go on to be the first female doctor to travel with a professional football team when she signed on as a consultant for the Steelers' medical team. The Penguins, Robert Morris, Point Park, University of Pittsburgh, the Passion women's professional football team and several surrounding high schools all came to depend on Dr. Hagen's abilities as she operated as the clubs' physician, often serving multiple teams at once.
Her medical prowess was known and appreciated by all who experienced her care, but especially her superiors. Dr. Freddie Fu, chairman of the Department of Orthopaedic Surgery at the University of Pittsburgh School of Medicine and UPMC, hired Dr. Hagen and regularly recommended her.
"I send her my own family. If my daughter has an issue, I send her. No question."
As impressive as her work may be, her personal life was even more exceptional, according to those who knew and worked with her. Her compassion and sensitivity to patients and friends alike were championed by her coworkers.
Dr. Hagen fought for gender equality in sports, holding a position in the Women and Girls Foundation and focusing some of her research on problems in female athletics.
Dr. Hagen valued volunteerism and sought to instill a giving spirit in her two sons, Callen, 10, and Cash, 6, McAdams. In her spare time, Dr. Hagen served as a medical and coaching volunteer with the Special Olympics, as a health care provider in Cameroon, Africa; at health clinics for the homeless, and has held several other medically based volunteer positions.
Her mother called her a "fierce woman," able to bring out the best in anyone while simultaneously pushing them to their limits.
Pittsburgh Sporting News offers their deepest condolences to Dr. Hagen's family, friends, and close acquaintances.
Photo Credit: Main – aaomptssig.wordpress.com
Inset – UPMC.com