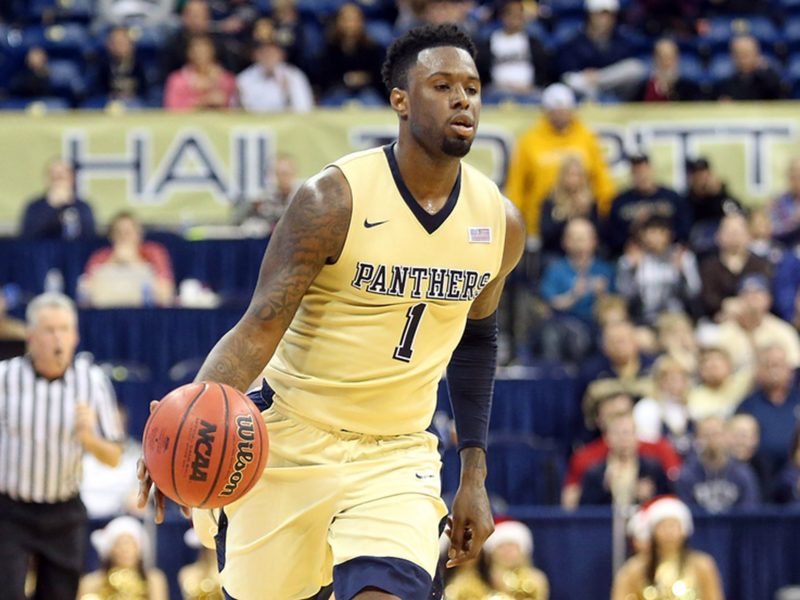 Senior guard Jamel Artis will be hard for the Panthers to replace. (Photo by Charles LeClaire/USA TODAY Sports)
The Pitt Panthers men's basketball team improved to three straight wins after its 83-73 win over Rice University on Saturday night.
The Panthers were led in scoring by Jamel Artis, who put up a season-high 31 points. Right behind him was Ryan Luther, who came off the bench to score 20, a career-high for the junior forward. Pitt also had another double-digit scorer in Michael Young, who tallied 12 points, and Cameron Johnson, who had 10 points.
Head coach Kevin Stallings praised his players in the locker room for their achievements in the game but said he, at first, forgot to congratulate Artis.
"I actually apologized to him after the game," Stallings said. "In the locker room I singled out Ryan (Luther) and said 'Ryan, way to play man — everyone give Ryan a round of applause.' I grabbed the stat sheet, looked down and saw Jamel (Artis) had 31. I went back in the locker room and said, 'Hey, Jamel, I'm sorry I didn't congratulate you.' Jamel looked at me, and said 'It's cool.'"
Sheldon Jeter, Artis and Johnson each had five rebounds, but the Panthers were led in rebounding by Luther, who had seven. The junior forward was ecstatic about his career-day after the game.
"It feels good," Luther said. "The most important thing is that we won. I was trying to make the right plays, and my teammates did a great job of finding me. They really motivate me and gave me confidence."
On offense, Young and Luther both recorded four assists, leading the team. On defense, Young, Artis and Jeter all recorded a steal. Luther and Chris Jones were close to fouling out of the game — both players had four personal fouls.
For Rice, Marcus Jackson led the team with 20 points, and he was followed closely behind by Marcus Evans (19 points) and Egor Koulechov (13). Koulechov and Evans led the team with four assists each and Jackson led the team in rebounds with five.
"It was a good game" said Rice head coach Mike Rhoades after the game. "We had a chance with our free throws today, they didn't fall. We stayed in contact with a team that's bigger, stronger, a little more mature than you, and, at times, we did that and, at times, we didn't, and I thought we shot ourselves in the foot late. Really proud of our effort. I like the team we have."
Stallings said he knew Koulechov, Evans and Jackson would be a force to be reckoned with.
"We talked long and hard about defending Marcus Evans and Egor Koulechov," Stallings said. "We did an OK job on Marcus, although he got to the foul line a bit more than we wanted. Marcus Jackson got us a bit."
What's Next?
The Panthers will face the Nebraska-Omaha Mavericks at the Petersen Events Center in Pittsburgh on Wednesday, Dec. 21. Tip off is scheduled for 7 p.m.