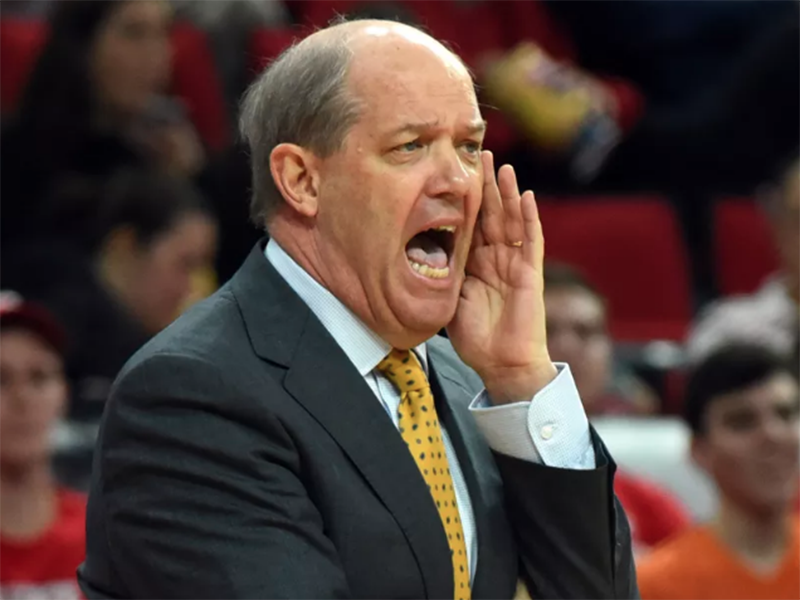 Is Pitt head coach Kevin Stallings' time in Pittsburgh over? (Photo by: Rob Kinnan/USA TODAY Sports)
From the first touch on tip-off to the final buzzer, it was a close game on Tuesday night between the Pitt Panthers and the North Carolina State Wolfpack.
However, the Wolfpack managed to earn the win at their home arena, 79-74.
At the end of the first half, the Wolfpack led by one point, 35-34. And NC State managed to stretch that lead all the way until the end.
After a dismal game against the University of Miami four days ago, against the Wolfpack, Pitt senior forward Michael Young led the team in points with 25. Young wore a special, fitted mask on his face to protect his right eye, which was injured in the Panthers' loss to Louisville. Normally the team leader in rebounds, Tuesday, he only recorded four. Instead, it was Sheldon Jeter who led Pitt in rebounds, grabbing 11.
Alongside Young, there were two other double-digit scorers; redshirt sophomore guard Cameron Johnson put up 17 points and senior guard Jamel Artis scored 16 points. Artis also led the team in assists with five. Meanwhile, no player off the bench — including freshman forward Corey Manigualt, sophomore guard Damon Wilson and freshman guard Justice Kitchcart — put up a single point.
The bench looked to be the difference Tuesday night. Two members of NC State's bench put up points: Markell Johnson with eight and Torin Dorn with four. Leading the team in points were Maverick Rowan and Terry Henderson, both of whom scored 21 points.
Rowan is a familiar name in the Pittsburgh area; he went to Hopewell Middle School and spent some of his high school years at Lincoln Park Performing Arts School in Midland, Penn. in Beaver County. During high school, Rowan moved to Fort Lauderdale, Fla. and attended Cardinal Gibbons High School.
Omer Yurtseven led the Wolfpack in rebounds with an astounding 16 rebounds. Meanwhile, Johnson led the team in assists, providing seven. After the game, head coach Mark Gottfried praised his team but complimented the Panthers' playing style
"We came out, and they showed some toughness and some character, and I liked that about them," Gottfried said. "It's a process in learning how to win, and what you have to do to win at this level, in this league, how hard you've got to play every night and how hard you've got to play on defense. This was a good, important game — the outcome, the way it came out."
What's Next?
The Panthers (12-7) have some time off before they face the University of Louisville Cardinals (15-3) once again. The team played Louisville in Kentucky on Jan. 11, and Pitt lost 85-80.
This time, the game will be played at the Petersen Events Center on Tuesday, Jan. 24. Tip-off is scheduled for 7 p.m. EST.