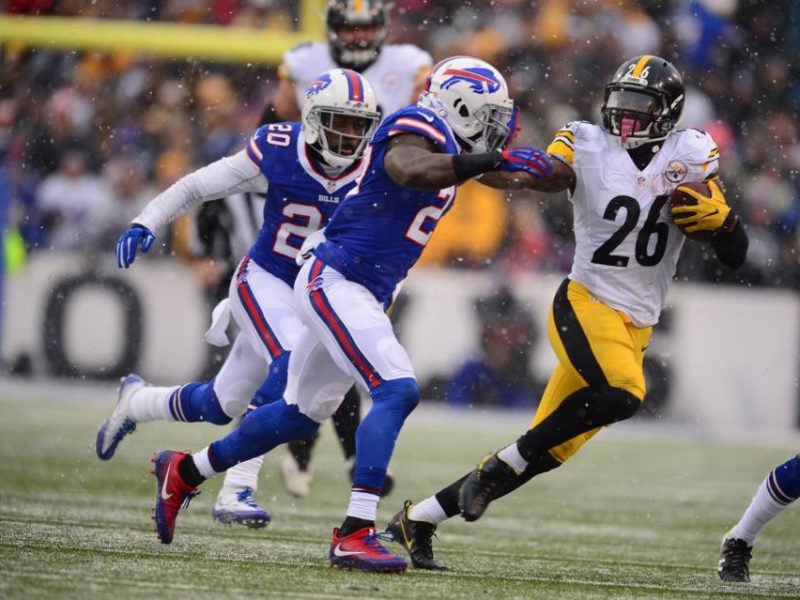 (Photo by Pittsburgh Steelers)
It seems like not too long ago that the NFL season ended, but it's somehow already time to starting thinking about the coming preseason. Monday, the NFL released the 2017 preseason schedule, and we now know who the Pittsburgh Steelers will face in their four preseason games.
In Week One (Aug. 10-14), the Steelers will travel to New York to take on the Giants, while, in Week Two (Aug. 17-21), the Atlanta Falcons will travel to Heinz Field. Week Three (Aug. 24-27) will feature a home matchup for Pittsburgh against the Indianapolis Colts. And the Steelers' preseason will conclude with a Week Four (Aug. 31-Sept. 1) game on the road against the Carolina Panthers.
Exact dates and times will be released later.
None of Pittsburgh's games will be televised nationally.
Preseason games are never a good indication of how the regular season will go — the Steelers lost to the Detroit Lions, Philadelphia Eagles and Carolina Panthers and beat the New Orleans Saints in the 2016 preseason — but it's a good opportunity for rookies to get some playing time and to see which players might be due for a breakout season (see: Eli Rogers in 2016).