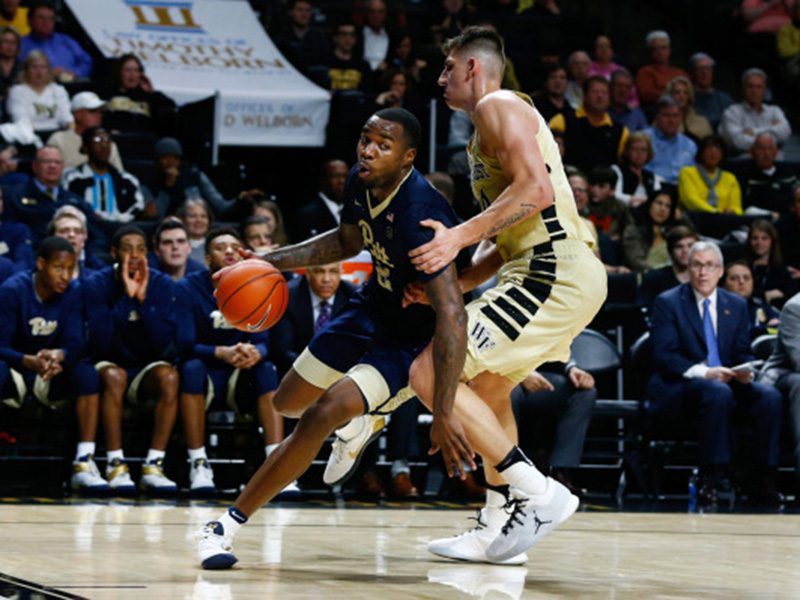 (Photo by: Jeremy Brevard/USA TODAY Sports)
The Pittsburgh Panthers men's basketball team pulled off a huge upset Saturday, defeating the then-No. 17 Florida State Seminoles. However, the Panthers' taste of victory didn't last long.
Wednesday, Pitt headed to North Carolina to take on Wake Forest University, and the Demon Deacons defeated the Panthers, 63-59, in their home stadium. After the game, Pitt head coach Kevin Stallings kept it simple with his single post-game quote:
"We played well enough, we were in position to win, we should have won, and we didn't," Stallings said. "It's amazing that our defense even gave us a chance to win the game, shooting 30 percent for the game."
Panthers senior forward Michael Young led the team in points, scoring 24 points. Fellow senior Jamel Artis, a guard, added 11 points. There was a three-way tie for the leader in rebounds, as Sheldon Jeter, Chris Jones and Cameron Johnson all had seven boards. Johnson led the team with four assists.
Wake Forest head coach Danny Manning praised his team for bouncing back from a 36-24 deficit at the half to win the game.
"We've been on the losing end of a lot of games similar to this, but there's not been one ounce of quit in any of these guys," Manning said. "Tonight was a game that we're able to enjoy because we did it when we didn't have our best offense, and we had multiple guys make contributions. We just scrapped and found a way."
The Demon Deacons were led in scoring by sophomore John Collins, who finished with 22 points. Just like the Panthers, the Deacons only had one more double-digit scorer; sophomore Bryant Crawford totaled 10 points. Collins also led the team with 13 rebounds, while Crawford led the team in assists, providing five.
What's Next?
The Panthers (15-13) will host the University of North Carolina Tar Heels (24-5) on Saturday at the Petersen Events Center. Tip-off will scheduled for noon EST.