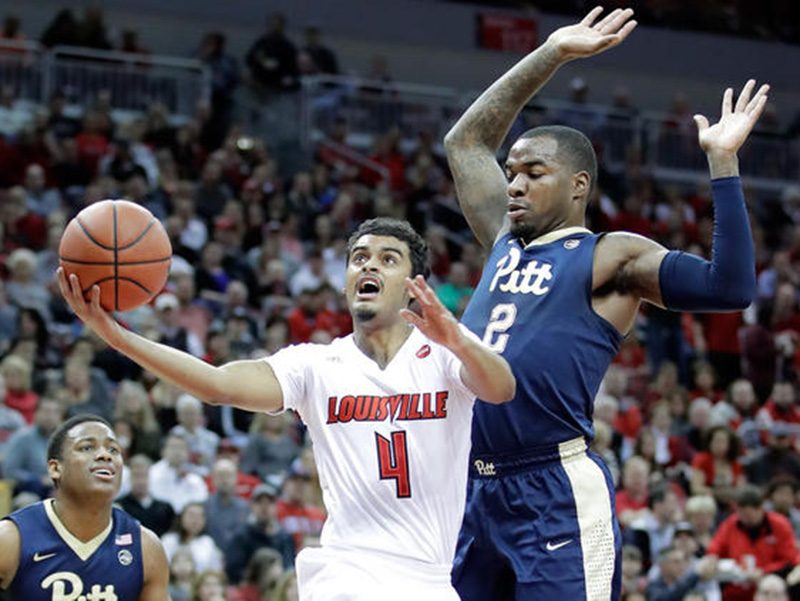 (Photo by: Andy Lyons/Getty Images)
Mark the Pitt Panthers men's basketball team down for two losses in a row. After a loss to Syracuse on Saturday, the Panthers (12-5) lost another away game on Wednesday to the No. 14 Louisville Cardinals, a close 85-80 contest.
Senior forward Jamel Artis scored 43 points, a career-high. After the game, Louisville head coach Rick Pitino called Artis a "terrific basketball player." Even Artis' head coach, Kevin Stallings, raved about him despite the loss.
"Well, he's good, that's one thing," Stallings said. "He's just a good player and he's very skilled. He's got great size. He's completely unaffected by any environment. He's just got a lot of competitiveness to him and a lot of toughness to him as it pertains to that. None of us are surprised to see him play really well and that was impressive, I thought."
Michael Young also scored double-digit points (17), but it wasn't enough for Pitt — no other player had more than seven points (Sheldon Jeter). Young also led the team in rebounds (11) while he and and Jeter both led the team with three assists apiece.
On a positive note for the Panthers, Pitt outscored the Cardinals 54-38 in the second half. But, on a negative note, the first half was ugly; Louisville had a 47-26 lead over the Panthers.
"Obviously the story for us, unfortunately, was the first half, again," Stallings said. "Played a poor first half on both ends, and they played well, obviously, and that was more than we could recover from. I thought we did some nice things in the second half. I thought that we found a way to finally become the aggressor, which is kind of a challenge anytime you play a team like Louisville, you have to find a way to become the aggressor, and we found that a little bit after halftime. But it wasn't enough."
Quentin Snider led Louisville with 22 points, followed closely behind by Donovan Mitchell and Deng Adel, who each had 15 points. Mitchell and Adel also led the team with six rebounds each, while Snider led the team in assists with five.
What's Next?
The Panthers (12-5) will look to shed their two-game losing streak and get a win against the Miami Hurricanes (11-3). The game will be played at the Petersen Events Center on Sat., Jan. 14, and tip-off is scheduled for 12 p.m. EST.