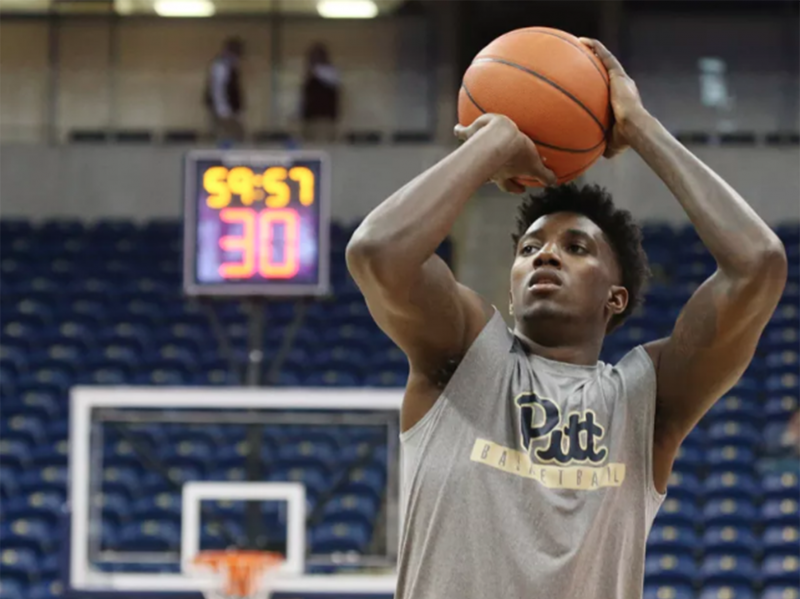 (Photo by: Charles LeClaire/USA TODAY Sports)
The Pittsburgh Panthers men's basketball team won't just be without their four graduating seniors next season. Freshman forward Corey Manigault and sophomore guard Crisshawn Clark announced they are transferring to different schools.
Manigault appeared in 18 games in his freshman season where, in his 80 minutes of game action, he scored 15 points. The Maryland native, who stands tall at 6-foot-8, grabbed 15 rebounds, provided two assists and recorded one block.
Clark, a sophomore from Dayton, Ohio, didn't appear in any contests for the Panthers in the 2016-17 season because of a torn MCL and torn meniscus in his left knee — the same injury that caused Clark to miss the previous season when he played at the junior college level for Canada College. Clark had surgery in December to repair "ligament and meniscus damage."
The Pitt program had nothing but well-wishes for Manigault and Clark.
"We wish Corey and Crisshawn the best of luck as they look to continue their collegiate careers elsewhere," said head coach Kevin Stallings. "We will continue to support both of them through their impending transfers."
The Panthers will also, as mentioned, lose four seniors to graduation: Jamel Artis, Michael Young, Sheldon Jeter and Chris Jones.