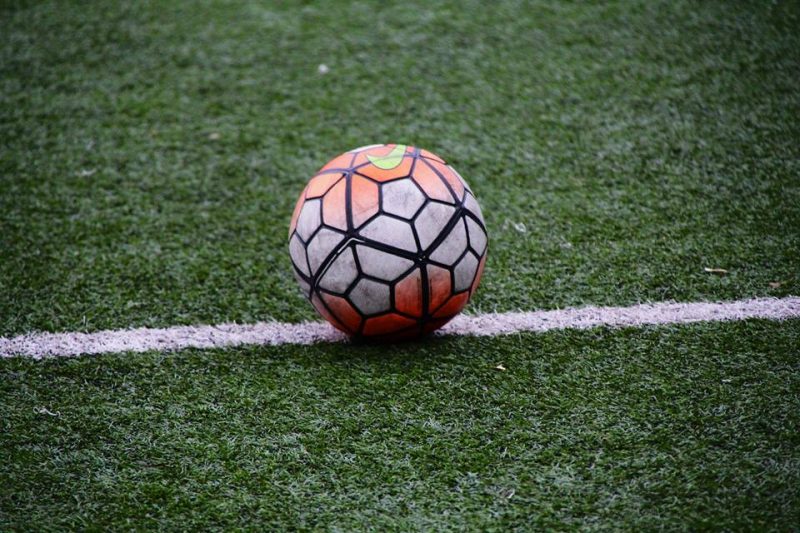 With several key players getting some rest, the Pittsburgh Riverhounds lost to the Chicago FC United on Wednesday. (Photo by: Rachael McKriger)
After a three-game win streak in the USL, the Pittsburgh Riverhounds dropped their  match against Chicago United FC in the Lamar Hunt U.S. Open Cup.
The annual tournament — hosted by U.S. Soccer — has clubs from various different leagues in the United States battle each other. Clubs ranging from the top-tier professionals all the way to amateur clubs fight for the trophy.
However, the Riverhounds won't be hoisting the cup.
The Riverhounds traveled to Chicago, leaving behind players like Joe Greenspan, Victor Souto and Marshall Hollingsworth to take a break. Also taking a break in the match were Corey Hertzog, Kevin Kerr, Taylor Washington and Trey Mitchell, who all took spots on the bench.
Instead, starting in goal for the Hounds was Keasel Broome. Broome was not in goal for the Riverhounds three-straight wins, which were also shut-outs by Mitchell. On his defense were Shane Campbell, Nick Thompson, Jamal Jack and Ben Fitzpatrick. For Thompson and Fitzpatrick, it was their first start of the season. Campbell made his return from injury, while Jack is a regular starter.
However, Thompson is normally a forward, but head coach Dave Brandt decided to use his height on the defense.
In the midfield, Romeo Parkes earned his first start back in a Riverhounds uniform. Parkes saw action in the Riverhounds' weekend match against the Ottawa Fury, coming on a substitute in the second half. Also in the midfield were Kenroy Howell, Danny Earls and Michael Green.
Howell was forced to be subbed off in the 38' minute due to injury. His replacement was captain Kevin Kerr.
Leading the attack were Chevaughn Walsh and Kay Banjo. Banjo scored the Riverhounds' lone goal in the 58' minute, which was assisted by Romeo Parkes.
However, Chicago remained victorious, having three goals scored by Mark Segbres (19′), Tom Barlow (73′) and Ryan Sierakowski (90'+4′).
Chicago United FC also had two yellow cards shown to Abdoulaye Samake (23') and Max De Bruijne (30'). Meanwhile, the Riverhounds only had one yellow card shown to Earls in the 86' minute.
The Riverhounds will return to action at Highmark Stadium on Saturday to face Louisville City FC. It will be Louisville's second time at Highmark Stadium in four days, since the men in purple defeated the local Tartan Devils club in the U.S. Open Cup with a final of 9-0.
The match will kick off at 7 p.m., and tickets are still available.