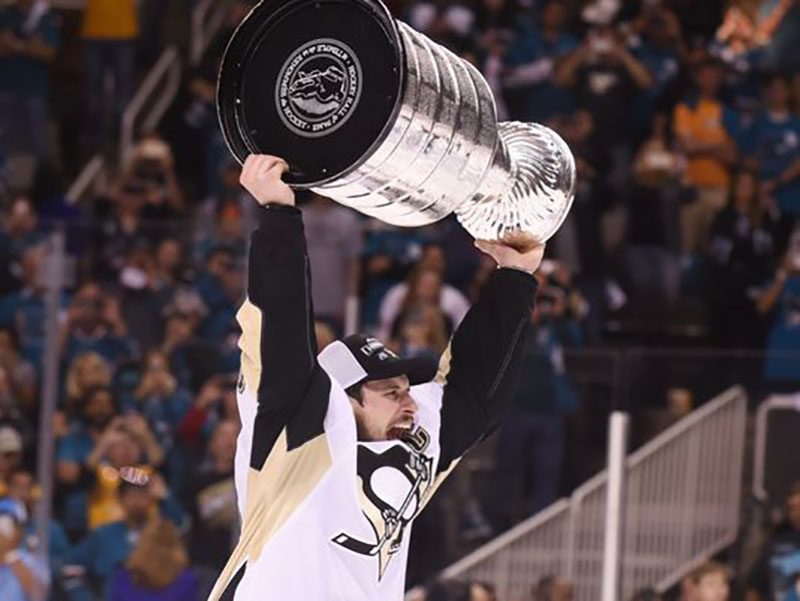 (Photo by: Gary A. Vasquez/USA TODAY Sports)
Farewell, 2016. You won't be missed. (But we will miss you, The King.)
But as much as 2016 sucked, there were some great sports moments in the Steel City.
Here, we look at the top-5 Pittsburgh sports moments from 2016.
5. Starling Marte and Gregory Polanco come into their own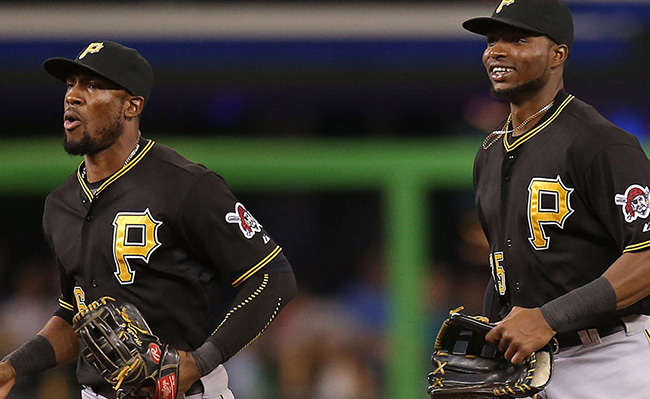 Andrew McCutchen had a pretty bad season — there's really no way to sugar coat it. But fellow outfielders Starling Marte and Gregory Polanco both came into their own this season, which promises big things for the Pittsburgh Pirates.
Marte made his first All-Star team this season, and he won his second-straight Gold Glove. This season, he put up the best numbers of his career (.311 batting average, .362 on-base percentage, .456 slugging percentage and .818 OPS) and had a stellar WAR once again.
The play of the 25-year-old Polanco is also exciting. The best news for Pirates fans is that Polanco's power started to show up (he had 22 home runs this year, compared with nine in 2015 and seven in 2014, his first season.) Polanco's split against left-handed pitchers improved, too — although he bats left-handed, he hit .312.
Basically, these two have a bright future, and 2016 was just the start.
4. Pitt Panthers stun the then-No. 2 Clemson Tigers, 43-42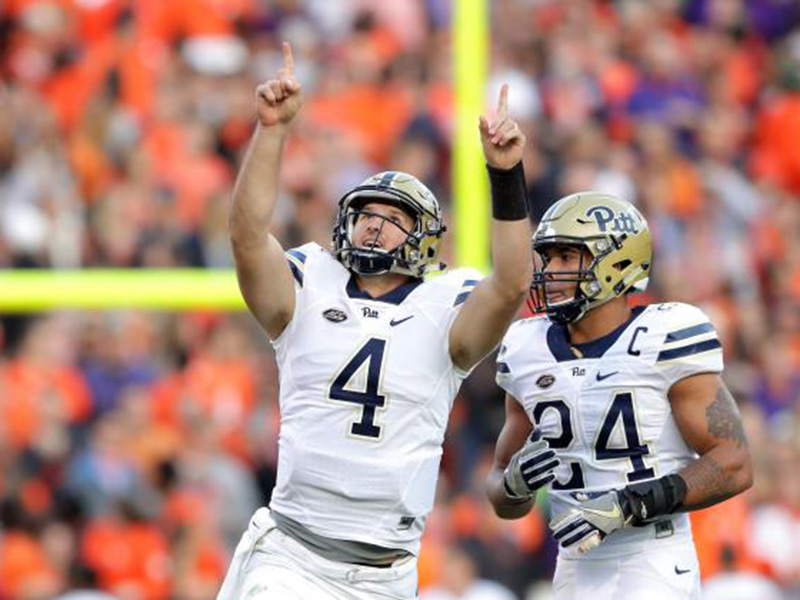 There's just something about Pennsylvania teams and No. 2 college football teams (see more below). With time expiring, Pitt kicker Chris Blewitt nailed a 48-yard field goal to beat then-No. 2 Clemson, 43-42. Panthers head coach Pat Narduzzi said it was "destiny." The rest of the world said, "WTF?" The Tigers had won 21 straight games in "Death Valley," as Clemson's stadium is known, and Pitt's defense allowed 630 yards.
With the win, the Panthers became bowl-eligible and made a claim as one of the top-25 teams in the country.
"This is forever," said Pitt running back James Conner. "We'll remember this one forever."
So will we. So will we.
3. Penn State Nittany Lions take down undefeated Ohio State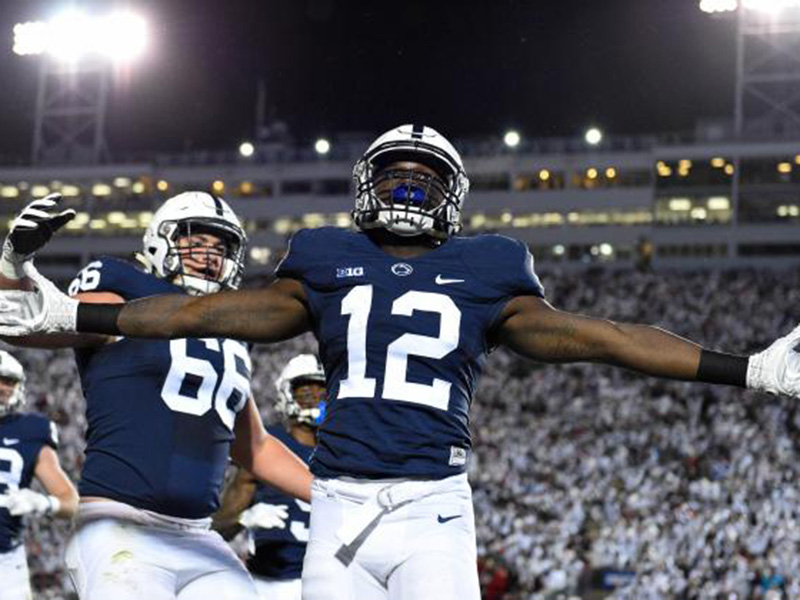 So, yeah, this happened. Penn State made some noise early in the season, but it wasn't until the Nittany Lions beat the Buckeyes, 24-21, (after coming in as 18-point underdogs) that people started to take Penn State seriously.
And what a game it was.
At the start of the fourth quarter, Ohio State held a 14-point lead. But the Nittany Lions solidified their status as a second-half team when quarterback Trace McSorley and the rest of the team marched down the field to make the game close. Then Marcus Allen blocked a field goal attempt by Ohio State, and Penn State returned it for a touchdown. Game over.
Wowza.
With the win (and the ones that came after), the Nittany Lions just kept moving up in the rankings, and the team made it into the Big Ten championship game, which Penn State won. Now, on Jan. 2, the No. 5 Nittany Lions will take on the No. 9 USC Spartans in the Rose Bowl.
2. The "Immaculate Extension"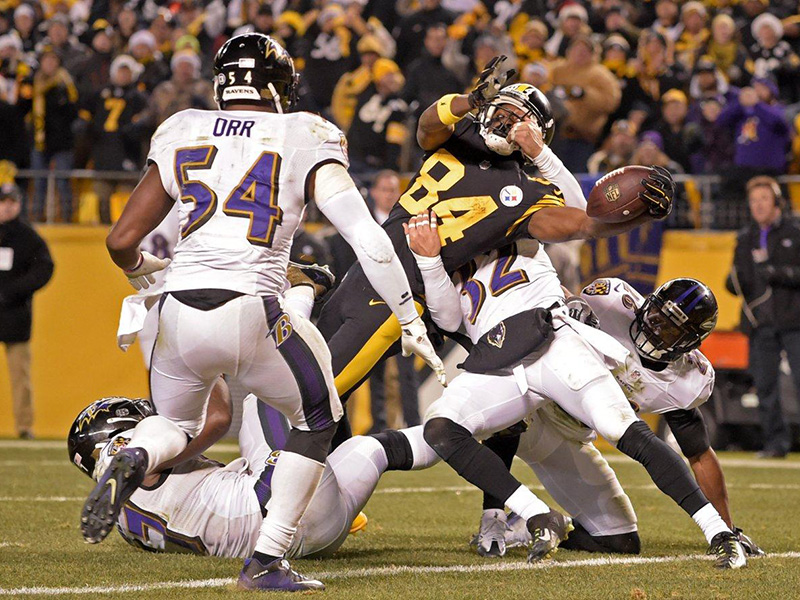 With a playoff spot essentially on the line, with 14 seconds left on the clock, with no timeouts and with the Steelers trailing by three points, quarterback Ben Roethlisberger found wide receiver Antonio Brown for a play that should forever live in infamy.
Yes, I'm talking about the "Immaculate Extension," as it's been called.
Brown caught the ball at the one, and, with three defenders crawling all over him, looked for all the world like he was going to be stopped. That would have left the Steelers too little time to try a game-tying field goal. But the ever-aware Brown dropped his pads, got leverage underneath the defenders, and pushed with all his might while extending his arm — barely reaching the ball over the goal line.
Touchdown.
And game.
The play came against the Steelers' bitter rivals, the Baltimore Ravens, with the winner almost certainly taking home the AFC North crown and being guaranteed a playoff spot.
If you haven't watched this play on repeat for at least seven minutes, who even are you?
1. The Pittsburgh Penguins are your 2016 Stanley Cup champions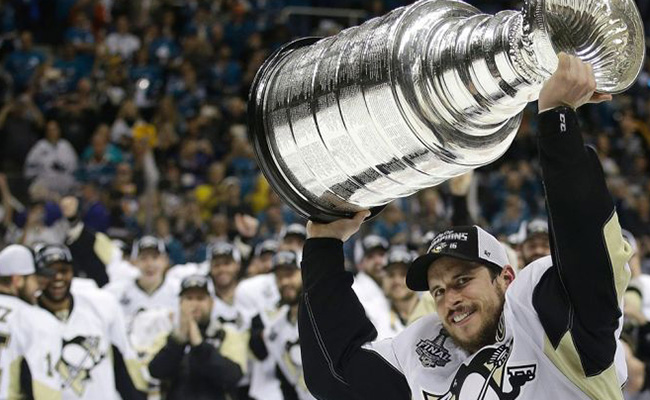 If you saw this coming in December 2015, when it looked like the Penguins weren't even going to make the playoffs, you're either the world's reigning sports expert, or you should look into lottery tickets. (Buy one for me, too.)
Pittsburgh got off to a dismal start to the season, firing then-head coach Mike Johnston in early December, replacing him with Mike Sullivan. Sidney Crosby just couldn't seem to figure out his game. But general manager Jim Rutherford made major trade moves and put together a team that thrived on speed and was chock-full of talent. And Sullivan made all the pieces fit.
The playoff run was full of unsuspecting superstars (the then-21-year-old Matt Murray and the HBK line, in particular) and saw some stellar play from established guys like Crosby, Evgeni Malkin and Kris Letang.
It was the Penguins' fourth Stanley Cup and the second for Crosby, Malkin, Letang and Marc-Andre Fleury, making for a great year for the Penguins and their fans.
Maybe 2017 will be even better for Pittsburgh fans.