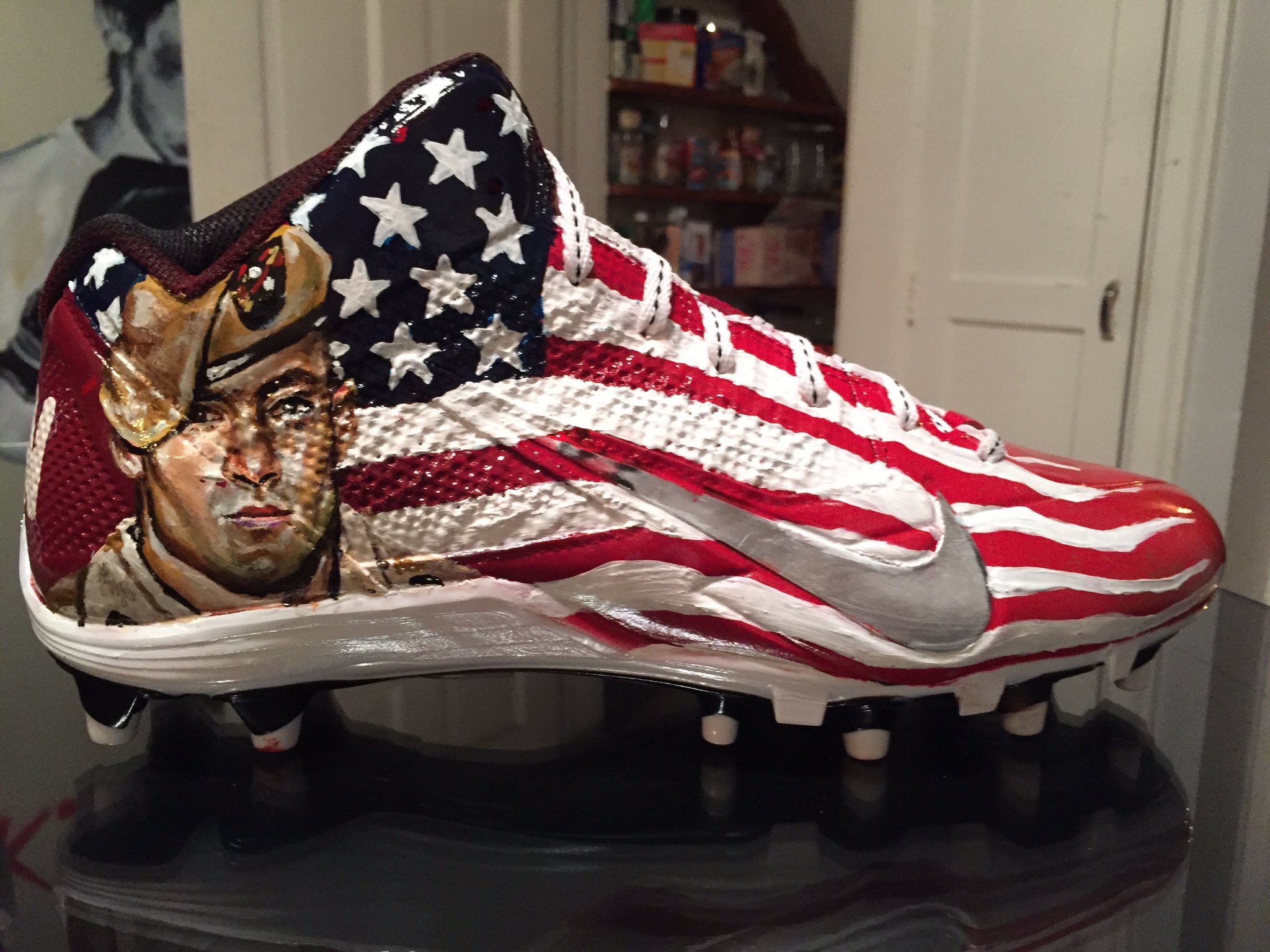 Pittsburgh Steelers wide receiver Antonio Brown has worn some pretty great custom cleats this season, but the ones he unveiled on Veterans Day might just be his best yet.
All caps – HERO !

Sunday vibes !! Thank you for your service Pat Tillman #veteransday pic.twitter.com/eIFxWgjmgc

— Antonio Brown (@AntonioBrown) November 12, 2016
Friday, Brown tweeted out a picture of his cleats, which feature Pat Tillman, the former Arizona Cardinals defensive back who left the NFL and a lucrative contract in 2002 to join the U.S. Army after the 9/11 attacks. Tillman was killed in Afghanistan in 2004. He was only 27.
One of Brown's beautifully painted shoes has Tillman in his Army Rangers uniform, while the other one shows Tillman in his Cardinals uniform, yelling as he takes the field. Both images have the U.S. flag as a backdrop.
Unfortunately, Brown will likely only be wearing the cleats in pregame warmups Sunday and not during the Steelers' game against the Dallas Cowboys; the NFL doesn't allow players to wear personal messages on their uniforms. It'll be interesting to see if the league decides to bend this policy, given that Brown is honoring a fallen player on Veterans Day weekend and the NFL's work with veterans and the military.
Brown has previously worn cleats honoring fallen legends Jose Fernandez, Muhammad Ali, Kimbo Slice and Arnold Palmer, as well ones that tip his hat to friend DJ Khaled and to Brown's family.