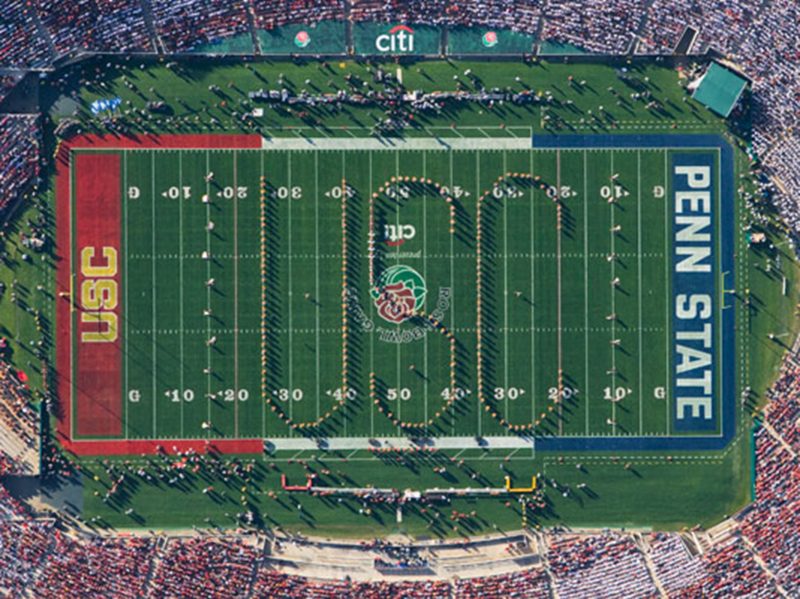 (Photo by Mark Holtzman Photography)
From upsets and blowouts to Cinderella stories to underachieving national powerhouses (we see you, Notre Dame), the 2016-17 college football season has had it all.
Well, at least that's what I thought until this week when Stanford Cardinal running back Christian McCaffrey declared he would be skipping the Cardinal's bowl game, the Sun Bowl, to focus on NFL Draft preparations.
And McCaffrey isn't the only player forgoing a bowl game to focus on draft preparation. The stand-out running back is joined by LSU Tigers running back Leonard Fournette and Oklahoma Sooners defensive lineman Charles Walker.
I think skipping the bowl games is a bad call.
Each scenario for the players sitting out their respective bowl games is incredibly different. Fournette has continued his trend of sitting out games here and there throughout 2016 for LSU after injuring his ankle early in the season. Walker made his decision to forego the rest of the season with two games left for the Sooners, much to the chagrin of Oklahoma head coach Bob Stoops.
"Quitting on your teammates is hard to take as a coach," Stoops said in an interview with The Oklahoman.
These decisions by players to protect their biggest asset — their bodies — could be like the opening of Pandora's Box.
The opening of said box began last year as many prospects tuned in to watch Notre Dame take on Ohio State in the Fiesta Bowl. In that game, then-Fighting Irish linebacker and current Dallas Cowboy Jaylon Smith found himself on the wrong end of a buckling knee that would alter his career forever.
This is the play that Jaylon Smith suffered the knee injury. Tough break for one of the best prospects. https://t.co/65TqxyfKsI

— TURRON DAVENPORT (@TDavenport_NFL) January 5, 2016
That agonizingly painful play cost Smith a multitude of money, and, as a result of the injury, his draft stock plummeted to a point where he was drafted in the second round by the Cowboys after being a projected top-10 pick. Smith has yet to play a down for Dallas as he continues to recover from his injury.
I get that one injury could derail someone's professional career. These players, while playing with a lot on the line with their bodies and careers, have given their all for their team and programs their entire careers. But there are 12 games in a college football season. Players don't take games off in the middle of the season because they're worried about injuries.
Abandoning your team at this stage is a disservice to your teammates — the guys who helped make you the player you are — and your coaches who recruited you to come and play for them.
A lot of college athletes don't get the chance to play in a bowl game, let alone head to the NFL. There are millions of former football players who would give their all to play one more down for their team, their teammates and their schools.
To give up one more game playing for your fans and your teammates disrespects the game and the brotherhood you've built with both the fans and your teammates.
Football has been — and always will be — a team sport, and players sitting out might be for their own best interest but not for the interest of the team as a whole. There are no individual champions in the game of football.
You win as a team. You lose as a team.
For a player to give up on his team with games left on the team's schedule, to me, speaks volumes to a player's character. When you play the game of football, players don't get to take plays here and games there off; you give 100 percent each and every time between the white lines for your team, teammates and the game itself.
Games aren't played in 40-yard increments or via the bench press, they're played with pads on the field. The best way for talent to get noticed isn't a 4.4-40-yard dash, it's playing the game of your career alongside your teammates for your school.
As much as college football players might not like to be role models, they are. Young men and women around the country look up to guys like Fournette, McCaffrey and Walker because of their immense talent and the effort they put in on Saturdays.
When a player makes a commitment to his team, his family and his school, he should be held responsible to fulfill those commitments no matter what it takes.
If players are able to quit and walk out on their teams to help themselves, why bother even suiting up at all on Saturdays?