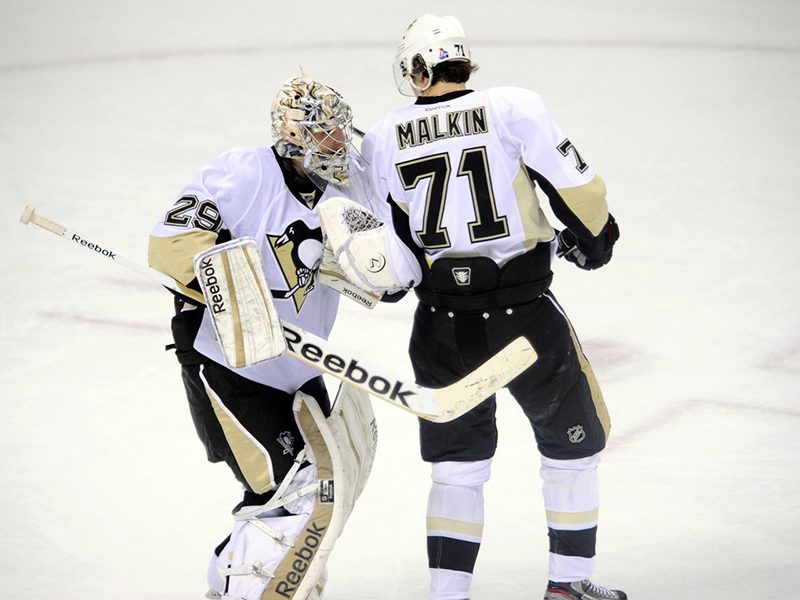 In his 14 years as a Pittsburgh Penguin, goalie Marc-Andre Fleury was known for being an exceptional teammate. Now, as Fleury departs for Sin City after being drafted by the Las Vegas Golden Knights in the NHL expansion draft, his teammates are honoring Fleury and what he did for Pittsburgh.
After Fleury was announced as a new member of the Las Vegas Golden Knights, Evgeni Malkin — who won three Stanley Cups with Fleury — posted the following photo on Instagram:
Wearing Fleury's jersey No. 29 with the words "My MVP," Malkin's caption reads "sad day."
A sad day, indeed.