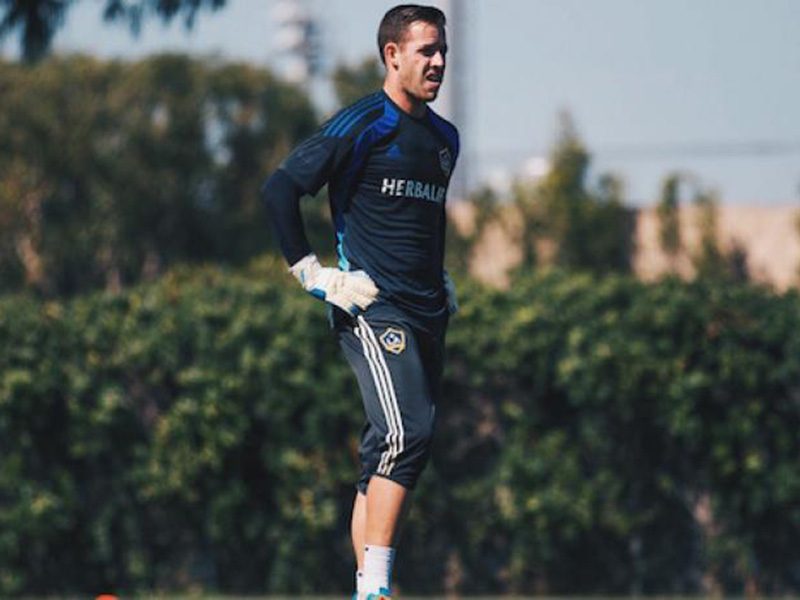 Trey Mitchell will provide the Riverhounds with more depth at goalie. (Photo by: Hanna Asano)
The Pittsburgh Riverhounds have added more depth at their goalkeeper position. Tuesday, the team announced the signing of former MLS goalie Trey Mitchell.
Mitchell, who is from California, signed a one-year deal with a club option for 2018.
Most recently, Mitchell played club soccer with the MLS' Sporting Kansas City in 2016. In 2016, he also appeared for the Colorado Rapids in the Lamar Hunt U.S. Open Cup. He was part of the MLS League Pool Goalkeeper, featuring for D.C. United, Orlando City B (USL) and the Philadelphia Union before signing with Sporting KC.
Before he became a MLS League Pool goalkeeper, he had a stint with the LA Galaxy.
Prior to going to the MLS, Mitchell played collegiate soccer for Citrus College in California. He stayed there for two years, where he made 81 saves. In his last two college seasons, Cal State Dominguez Hills was his home. He made 20 appearances for Cal State, making 71 saves.
Riverhounds head coach Dave Brandt announced there would be an open competition for the starting spot in net between Mitchell and Keasel Broome, a former Harrisburg City Islanders goalkeeper who was signed in November.
"Trey gives us another goalkeeper very capable of being a No. 1 option," Brandt said. "He's a good goalkeeper that is athletic, strong in the box and a good shot stopper, who also really has a good bit of high-level experience."
The Riverhounds also have not announced the fate of goalie Brenden Alfery, who was on the roster last year for his rookie season. While Hunter Gilstrap retired and Mauricio Vargas went back to Costa Rica, Alfery stayed on the Riverhounds' bench his entire rookie year. Pittsburgh only has two goalkeepers on its roster, and Alfery has yet to be signed by another team.