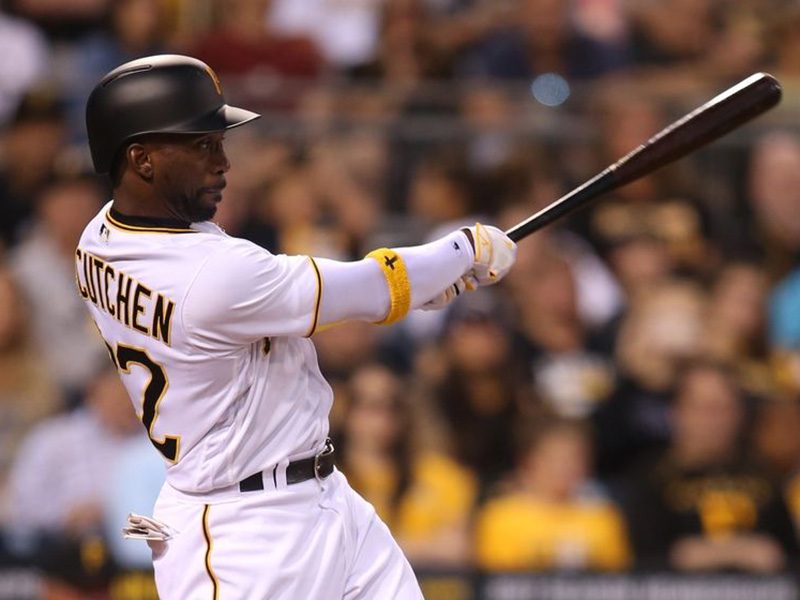 (Photo by: Charles LeClaire/USA TODAY Sports)
All offseason, Pittsburgh Pirates outfielder Andrew McCutchen was plagued by trade rumors and complaints about his play.
Now, in a piece on the Players' Tribune, McCutchen opens up about what all that was like.
He writes:
"I'm not gonna lie. I Googled my own name more than a few times this off-season to see if there was any news. It was hard not to when just about every conversation I had with friends, family and even strangers started with them asking me, "So, what's the latest?"
Truth was, I didn't know any more than anybody else. But there were times when the rumors got so intense and the stove got so hot that I would look down at my phone, almost expecting it to ring.
Cutch, you've been traded.
It's always the things that haven't happened yet that scare us the most. The fear of the unknown. And I honestly didn't know where I was going to play baseball in 2017. There was no communication between the front office and me during the off-season … but that's normal. Players aren't consulted in trade talks. That's not how the business works.
All I knew was that I wanted to keep playing in Pittsburgh. I wanted to finish what I had started here. I knew that I hadn't played up to my capability last season, and that I had to use this off-season to get better. And I wasn't going to let rumors distract me from doing that. I wasn't going to get caught up in all the noise. As far as I'm concerned, until that phone rings and I'm told otherwise, I'm a Pittsburgh Pirate for life.
I dreaded that phone call for weeks — months, really.
Thankfully, it never came."
McCutchen also talked about what it's been like to live in Pittsburgh (how much he loves the fans, etc.), what he's done to get back to back to top playing shape after struggling last year, his move to right field (he calls it "a shock") and the business of baseball.
But, overall, he talked about what it means to wear the black and gold.
"And the city of Pittsburgh and wearing a Pirates uniform is just a part of who I am. If you think I'm going to give up or back down, then you better talk to my wife, Maria.
I'm a Pirate. I don't want to be anything else."
You can read the full piece here.