It looks like the Steelers might have found a new backup quarterback. Despite being out-gained by nearly 200 yards of total offense, the Steelers (4-2) were able to take advantage of nine costly penalties by the Arizona Cardinals (4-2) and a strong second half performance by third-string quarterback Landry Jones en route to a 25-13 victory at Heinz Field.
Let's take a look at the best and the worst in the this week's three up, three down: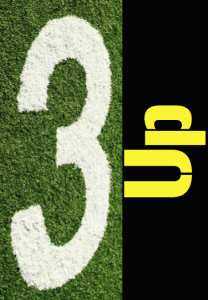 •Before Michael Vick left the game early in the second half with a hamstring injury, the Steelers passing game once again struggled to get anything going at all — the six yards of passing kind of struggling.
So, when an injured Vick was replaced by Landry Jones, expectations were likely tempered for the oft-criticized third string quarterback that many, including yours truly, were not sure even deserved a roster spot when the season began.
Guess we can throw all that out the window after Jones led the Steelers offense to 19 second half points including two touchdown strikes to Martavis Bryant. Jones finished the game 8-for-12 for 168 yards and two touchdowns, and the Steelers offense looked completely different once he took the reins.
Bryant's six catches for 137 yards and two touchdowns included a dazzling 88-yarder that was longest by a Steelers player in Heinz Field history and electrified the home crowd and his teammates alike.
Jones' big day might mean the end of the Vick era in Pittsburgh, and depending on Ben Roethlisberger's availability next week against Kansas City, Jones could get his first NFL start against the Chiefs.
•Despite giving up a ton of passing yards again on Sunday, the Steelers limited the Cardinals high powered offense to 13 points and completely shut down the running game in an inspired effort. James Harrison was a difference maker, forcing a critical turnover with a bone-crushing hit on Cardinals receiver John Brown and added a sack.
Cameron Heyward once again dominated the line of scrimmage and despite of a stat line that only credited him with 2 tackles, his effort and impact went beyond his sats. Heyward is playing at an All-Pro level.
Robert Golden once again played well filling in for Will Allen at safety. Golden made his first start in his four seasons against the Cardinals and came through with solid coverage to go with his eight tackles.
•After the nightmare that was the Steelers placekicking situation since Shaun Suisham tore up his knee to open the preseason, Chris Boswell went a long way towards solving the kicking conundrum with a 4-for-4 performance on Sunday.
Three of those kicks were over 45 yards, including a picture perfect 51-yarder that would have been good from at least 55. Although Boswell's kickoffs still need work, he's looking like the solution to the kicking woes that dogged the Steelers the first quarter of the season.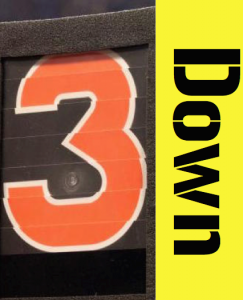 •Although Boswell's emergence is huge, the overall special teams play has been a mixed bag. The Steelers surrendered 136 kickoff return yards and once again had a costly holding penalty on a kickoff return that pinned their offense inside the 10. Dri Archer showed some life with a nice kickoff return in the second half, but theres still a lot of work needed from the special teams unit as a whole.
•Going for two points early second half with a third string quarterback and an opportunity to stretch the lead to three? Mike Tomlin likes to say that he "doesn't live in his fears." I love being aggressive, but the risk outweighed the reward in that situation. If the game had panned out a little differently, it could have cost the Steelers.
•The injury bug is killing the Steelers. This time it's struck left tackle Kelvin Beachum, who was well on his way to a lucrative contract this off-season after doing yeoman's work protecting Roethlisberger's blind side. Now, Beachum is lost for the season after tearing his ACL and joins Maukice Pouncey as the second starter on the offensive line to be sidelined long term.
Alejandro Villanueva will now be asked to step in for Beachum the rest of the way and his play against the Cardinals indicates that he should be able to handle the job. The bigger issue is that the Steelers are now completely void of depth at tackle. Ironically, Mike Adams is now eligible to come off the PUP list after back surgery, but it is unknown if he ready to give it a go and if he would actually be a help.
Vick's hamstring injury might put the Steelers in tough position, especially if the injury is something that keeps the veteran QB out for extended period of time. If Vick can't get back relatively quick, he may be cut to salvage a roster spot.
Stephon Tuitt left the game in the second half with an knee injury. Hopefully, he'll be ok moving forward.
Photo credit: